Meet Amanda Chambers, Speech Language Pathologist at Day Kimball Healthcare Center in Danielson. As a speech language pathologist, she spends her days evaluating and treating a variety of communication disorders including speech, language, voice, fluency (stuttering), swallowing, and cognition to help improve her patients' quality of life.

Amanda shared she finds gratification in witnessing a patient use their communication skills to ask for something or tell a story to a family member and seeing the pride and happiness that both individuals have. "I also enjoy being able to provide a patient with a cookie or ice cream that they can safely swallow and to see their happiness in that they can have something enjoyable," said Amanda.

Amanda was raised in a small New England town at the base of Okemo Mountain in Ludlow, Vermont where she grew up snowboarding and skiing since the age of five. It turns out she was quite the athlete throughout high school. As a three sport (soccer, basketball, and softball) athlete, Amanda was a member of six state championship teams three years in a row.

She attended the University of Connecticut from 2010-2014. While there Amanda took an elective course, Intro to Communication Sciences and Disorders, which inspired her to pursue a Bachelor of Arts in Speech, Language and Hearing Sciences. Amanda continued her education at The College of Saint Rose in Albany, NY where she earned a Master of Science in Education in Communication Sciences and Disorders. She holds a Certificate of Clinical Competence from the American Speech-Language-Hearing Association and is Lee Silverman Voice Therapy Certified.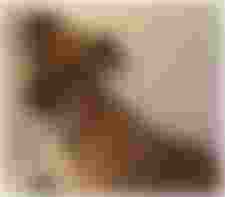 In 2016, Amanda moved to Taftville, CT to live with her college sweetheart, Andrew. After working for a few years in a skilled nursing facility, Amanda was seeking a change which she discovered at DKH in October 2018. Turns out the Quiet Corner has a lot in common with Ludlow, Vermont and felt like home.

When asked why she likes practicing at DKH, Amanda said, "I like the family atmosphere here. Everyone knows everyone which reminds me of being at home in Ludlow. I also like that I get to work in a variety of settings from outpatient to inpatient and with both pediatric and geriatric patients."

Getting to know Amanda, you quickly realize that she's quick witted. In her spare time, she is usually found at the gym, reading a good book, baking, or going to Vermont or Pennsylvania to visit family and friends. She would never turn down coffee or chocolate or the chance to sport a crazy hat at the Kentucky Derby.

Read on to learn more about Amanda in this edition of 13 Questions.

1.I grew up in: Ludlow, Vermont
2.Who's on your playlist? A little bit of everything, but my favorite is Aerosmith!
3.What's your favorite movie? Elf. I watch it about 10 times every Christmas!
4.What's your favorite color? Purple.
5.What was the last thing you read? The Woman in the Window. I love a good mystery!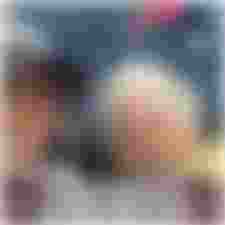 6.Who is your hero? My Grandma who is an 85 year young dairy farmer. She is the kindest and hardest working lady I know. She had 6 children and adopted 2 and has 18 grandchildren and 24 great-grandchildren. My grandma always puts family first and emphasizes that it is the time we spend with each other that is the most important. She has taught me kindness, compassion, and how to treat everyone like family. My grandma is always ready to go on an adventure, whether it is a cruise or just going out to dinner. She has taught me to live every day to the fullest and to never be upset with the small stuff; she also taught me how to love the Pats!
7.Pets or no pets? (name them, if so.) Tank! I am such a dog mom. We adopted Tank through Save One Soul in Rhode Island. He lived in Texas but was transferred to Rhode Island following Hurricane Harvey. We were looking to get a dog and saw his picture online and a video of him running and playing with a pinecone. I knew then that he would be a good match for us.
8.Name something on your bucket list. To go to the Kentucky Derby and wear a crazy hat!
9.What's your "go-to" comfort food? It's a tie between coffee and chocolate.
10.Smartphone, tablet or desktop? Smartphone!
11.People would be surprised to know that: I went to a small public high school and graduated with 19 kids in my class!
12.What's your current health focus (for you personally)? I have started running again. I am planning to run a 5k for my first time ever this summer.
13.What's your favorite place in northeast Connecticut? UCONN! I was at UConn from 2010-2014 and saw many National Championships. It's where I made lifelong friends and met by boyfriend of 6 years, Andrew. Andrew, originally from Pennsylvania, and I both lived in the Pre-Pharmacy Learning Community (I was a pre-pharm major for the first year). He is currently a pharmacist for a nearby healthcare facility. We enjoy planning fantasy football and going to breweries together.

PHOTO CAPTIONS:
Top: Amanda Chambers with her boyfriend of 6 years, Andrew.
Middle: Amanda's dog, Tank, who was adopted from Save One Soul in Rhode Island.
Bottom: Amanda and her Grandma who she describes as her hero who taught her how to love the Pats.