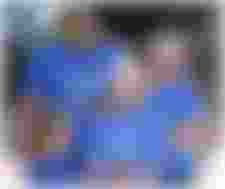 Meet Chelsey Kopplin, practice manager for Day Kimball Healthcare's (DKH) Walk-in Clinic located in Plainfield, which recently opened its doors in July.
Chelsey played a vital role in the opening of the clinic, providing vision and organizational direction, and continues to support the Walk-In as its practice manager. She is dedicated to successfully managing the clinic which includes overseeing supply management, supporting providers, and phone care follow-up with patients. Chelsey is constantly on the move to improve the patient experience and works to ensure that the clinic is providing high-quality patient care and exceptional customer service to meet the needs of our patients and their families on an everyday basis.
When asked what her favorite part of her job is, Chelsey shared "I like knowing that people are being provided for in this community. I personally know patients that will call me to complement our providers and staff. We are getting better and stronger each year and I love that I am a part of our growth."
Chelsey found herself drawn to the healthcare field growing up. She began working at Backus Hospital in the cafeteria at the age of 16 and over the next ten years worked there as a medical assistant. She observed how operations within departments could be improved which inspired her to pursue a career as an office manager.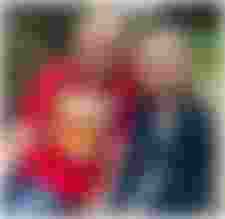 After her two daughters were born, Chelsey decided it was time to go back to school. She completed her Associates of Arts in Human Services and Management in 2014 from the University of Phoenix's online program.
In 2017, Chelsey joined DKH's credentialing office and soon after, transitioned into her new role as practice manager for the Walk-In clinic. "It has been hectic with the walk-in just opening but the staff here are wonderful," said Chelsey. "Everyone is willing to lend a hand when help is needed and the walk-in services are great. We all work here for the same reason – to provide excellent patient care."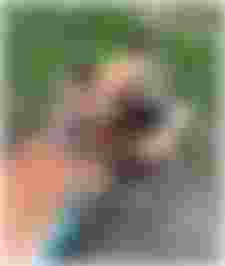 Outside of the clinic, Chelsey can be found spending time with her husband Phil, their two daughters, Emma, 11, and Alexa, 6, their dog Hazel, 5, and their two cats, Finn, 7, and Chewbacca, 2. As a family, they enjoy going to the movies, trying out new restaurants, and spending time near the water in the summer.
Read on to learn more about Chelsey, including her plans to run her first 10K, how she met her husband of 11 years, and more in this edition of 13 questions.
1. I grew up in: Canterbury, CT
2. Who's on your playlist? A mixed variety from John Legend to Frank Sinatra to Taylor Swift (courtesy of my daughters).
3. What's your favorite movie? Such a tough one; I would have to say My Best Friend's Wedding, Father of the Bride, and Hocus Pocus.
4. What's your favorite color? Pink.
5. What was the last thing you read? Junie B. Jones to my 6 year old.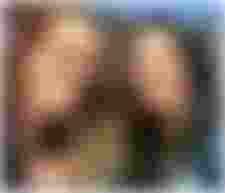 6. Who is your hero? My mom; without her, I don't know where I would be. She was by my side through the most difficult of times. She has a lot of health conditions and it never stops her from helping out, whether it's making us a home cooked meal, or watching the kids. No matter what's going on in her life she is always thinking of us.
7. Pets or no pets? (name them, if so.) Yes! Hazel (our boxer/pit bull rescue), Finn (our older, grumpy, black cat), and Chewbacca (Chewy for short, grey tiger cat).
8. Name something on your bucket list. Travel to Alaska.
9. What's your "go-to" comfort food? Pizza, anytime, anyplace!
10. Smartphone, tablet or desktop? iPhone and iPad; we're big apple fans in my house!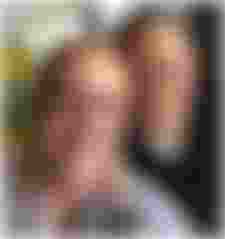 11. People would be surprised to know that: My husband asked me out as a dare from one of his buddies. We instantly knew this was it and got married in less than a year. We just celebrated our 11th wedding anniversary this past January.
12. What's your current health focus (for yourself, personally)? I signed up for a 10k in October. It will be my first 10k, so my focus is training for that.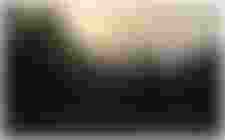 13. What's your favorite place in Northeast Connecticut? This is going to sound corny but the sunrise on my back deck is my favorite place. We bought our first house last year and we have an upper deck that has beautiful views. It is so peaceful in the early mornings.
Photo Captions:
Top: The Kopplin family, true Disney fans.
Middle left: Chelsey's two daughters (left) Emma, 11 and (right) Alexa, 6.
Middle right: The Kopplin's family dog, Hazel, a boxer/pit pull rescue.
Middle left (2): Chelsey and her mom who she describes as her hero.
Bottom right: Chelsey Kopplin with her husband of 11 years, Phil.
Bottom left: Chelsey's favorite place in Northeast Connecticut, her back deck as sunrise.
Related Content
Primary Care | Walk-In Clinic
Day Kimball Healthcare Center in Plainfield