8 Tips for Good Breast Health | Breast Cancer Awareness Month
10/16/2020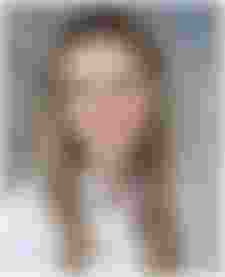 October is Breast Cancer Awareness Month, and since breast cancer is the most common cancer in women in the United States and the second most common cause of cancer death in women, it's a good time to talk about how women can be proactive about prevention. Here are eight breast health tips you can put in action today.
Maintain a healthy weight. Research suggests that regular exercise can offer protection against breast cancer, particularly in postmenopausal women. Being physically active for at least 30 minutes a day is one of the best ways to keep your weight in check.
Eat a healthy diet. A well-balanced diet with plenty of plant foods, fish, and olive oil can decrease the risk of developing breast cancer.
Quit smoking. Research suggests that there is an increased risk of breast cancer in women who smoke. Women who started smoking during adolescence, long-term smokers, and those who smoke a higher number of cigarettes per day represent a higher risk. Quitting today could help lower your risk of developing breast cancer.
Consider breastfeeding. Besides the great health benefits for your child, breastfeeding for one year or more has been proven to protect against breast cancer.
Limit alcohol. Alcohol is associated with an increased risk of developing breast cancer. Women should limit consumption to less than one alcoholic beverage per day. Those who have three or more drinks per week after being diagnosed with breast cancer have a greater chance of disease recurrence.
Take your vitamins, especially vitamin D. Some studies show that postmenopausal women with lower levels of vitamin D may have a higher chance of developing breast cancer.
Breast self-exams. They do not substitute mammography. Women who perform breast self-examinations should discuss any suspicious lumps with their primary care provider.
Get screened. When to begin mammograms and how often is determined by an individual risk for developing breast cancer. In general, women age 40 to 49 are encouraged to share decision-making with their primary care provider. Women aged 50 to 74 years should have a mammogram every two years. Talk with your doctor to determine what's best for you.
Making these healthy habits part of your life can lower your risk of developing cancer and improve your chances of surviving cancer should it occur.

Dr. Paula Dibo is an internal medicine physician at the Day Kimball Healthcare Center in Dayville, CT. For more information about women's health services at Day Kimball Healthcare visit www.daykimball.org/women.