Adapting Holiday Traditions During COVID-19 Pandemic
12/09/2020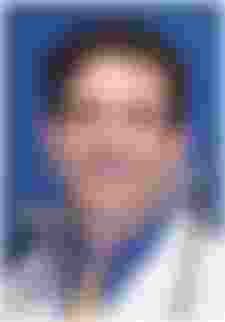 It might be difficult not to feel a little Grinchy this holiday season. Like everything else in 2020, our holiday traditions promise to look a little different than in the past because of the pandemic. However, living in a COVID-19 era doesn't necessarily mean you can't enjoy the holidays. It just may require a bit more creativity. And, you might make some new traditions along the way.

Here are some COVID-19 takes on holiday traditions that can keep you and your family safe.

Deliver meals to friends and neighbors. Cook up your favorite holiday recipe and deliver it using a contactless delivery method such as leaving the meal outside the front door of the person's home.

Host a virtual family gathering. Video chat sessions have become even more popular during COVID-19. Consider hosting a festive holiday Zoom event with friends and family. Make it a holiday-themed ugly sweater party, or a classic holiday movie marathon!

Plan a virtual shopping trip. Make plans with a friend to go holiday shopping online at the same time. Share links to special deals and holiday gift ideas with your favorite messaging app.

Decorate your home. Deck the halls both inside and outside your home so neighbors and community members can enjoy the display from afar.

Go on a neighborhood lights stroll. Take in all the lights and decorations this year by walking, driving, or bicycling through neighborhoods.

Spread some joy. Write down how much the people you love mean to you and send it out to them. Or write a thank you card to an essential worker to brighten their day.

Stream holiday performances online. If watching dancers perform The Nutcracker or other holiday classics is part of your family's traditions, then you're in luck. Many theaters and performance groups are offering virtual showings this year.

Give back. Find ways to safely volunteer in your community, whether it's supporting a holiday toy drive or donating to a local food bank. It's the season for giving, and now more than ever, others can use our generosity and kindness.

Most importantly, this holiday season remember to take precautions to limit the spread of COVID-19 – wear a mask, wash your hands, limit gatherings and keep your distance – so that we may gather together without worry in celebrations yet to come.

Dr. Marc Cerrone is a pediatrician and the Director of Pediatrics for Day Kimball Medical Group.
Areas of Related Interest
Primary Care | Pediatrics
Patient Services | Primary Care