Cassandra LeBlanc, Lead Patient Services Representative, Named DKH Employee of the Month
03/08/2017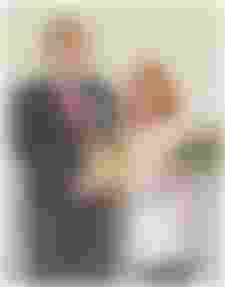 Cassandra LeBlanc, lead patient services representative (PSR) for Day Kimball Healthcare's Plainfield office, has been named Employee of the Month for February by Day Kimball Healthcare (DKH).

LeBlanc, who has been in the healthcare field for some seven years, began working for DKH about two years ago. In her role as lead PSR, she is responsible for assisting the office supervisor/practice manager with the PSR staff as well as daily operations of the front office. She provides support and guidance to the staff to ensure that proper clerical policies are followed while focusing on constant improvement of patient service. In addition, she helps to ensure that there is sufficient staff, assists with scheduling patient appointments, processing insurance, and ultimately helps the entire office run smoothly.

During a recent employee of the month celebration, Joseph Adiletta, DKH President and CEO said, "Presenting this award to Cassie on behalf of the nearly 1,200 employees here at DKH is really an honor. As healthcare workers, we are all here to help our patients and the community, and Cassie goes above and beyond to make sure her work environment is a happy, upbeat place to be. What she does to create that for the people she works with allows them to create that same environment for patients, at a time when they need it the most."

According to Donna Manni, Regional Director of Operations, "Cassie is compassionate and caring toward her patients and they always come first. If patients have any questions whatsoever, she makes sure they have answers before leaving the office. Cassie is also a team player, always willing to work on any project and always there to lend a helping hand. She is truly an asset to the organization."

When asked about what she likes most about her job, LeBlanc said, "My job is rewarding in so many ways, but knowing that I make a difference for our patients and co-workers every day is what I like most about my job. Helping our patients, showing them we care, and making sure they are being taken care of, is the most rewarding part of my job."

During the employee celebration, LeBlanc said she was honored by the award, but she also gave credit to her co-workers. She said, "We all work very hard in this office and we are all only as good as the team we're working with. This is a group win in my eyes, and I want to thank all of my co-workers and superiors for recognizing me as being able to represent DKH as employee of the month."

LeBlanc was born in Canandaigua, New York, and currently resides in Dayville, CT with her husband, two daughters and stepson. She graduated from Killingly High School, in Killingly, CT.

PHOTO CAPTION: (l to r) Day Kimball Healthcare, President and CEO Joseph Adiletta, and February Employee of the Month Cassandra LeBlanc at LeBlanc's Employee of the Month celebration at Day Kimball Healthcare's Plainfield office.