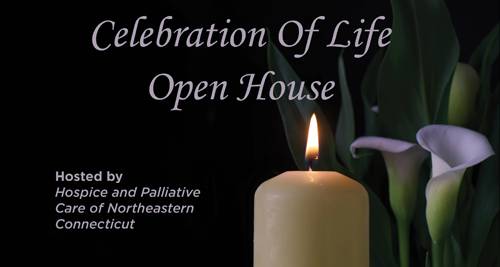 Celebration of Life
Celebration of Life Ceremony Open House
Hosted by Hospice and Palliative Care of Northeast CT
Please join Hospice and Palliative Care of Northeastern CT as we host a special non-denominational Celebration of Life Open House service to honor the memory of your loved ones who have died this year.
We invite you and your family for an afternoon of healing and remembrance with a candle lighting, inspirational messaging, music, and a variety of unique and meaningful ways for you to pay tribute.
Connect with our hospice staff to reflect on the gentle way your loved one touched their hearts, or take time to sit and reflect in a quiet and safe space.
Please note parking is available in the lot next to the church, and around the back of the church on Livery Street.
2021 Celebration of Life Ceremony
2020 Celebration of Life Ceremony