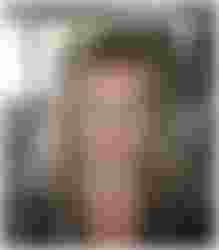 Christine Flynn, medical assistant for Day Kimball Medical Group's Internal Medicine office in Dayville, has been named employee of the month for May by Day Kimball Healthcare (DKH).
Flynn, who has been in the medical field for 9 years, began her career at DKH in May 2018. In her role as certified medical assistant, Flynn assists with direct patient care, is responsible for various clinical tasks, and ensures smooth patient flow in the center.
In response to being named employee of the month, Flynn said, "I am excited to have received this recognition." Flynn added, "Working with providers, staff, and caring for patients at Day Kimball is what I like most about my job."
Flynn was born and raised in Worcester, MA and currently resides in Webster, MA with her husband Darryl. She has two children, Emily, 20 years old, and Ryan, 27 years old.
Flynn earned a CMA certificate from Salter College in MA and is a certified phlebotomy and electrocardiography technician. She is a member of Webster Fish & Game.
Day Kimball Healthcare's employee of the month program is sponsored by Foxwoods Resort Casino in Mashantucket, Connecticut. "The Mashantucket (Western) Pequot Tribal Nation and Foxwoods Resort Casino has been focused on taking care of the people that serve within our community, and we appreciate everything Day Kimball Healthcare does," said Foxwood's Director of Sponsorships and Partnerships Roy Colebut-Ingram. "Supporting meaningful employee recognition programs like that at DKH is just one way that we feel we can express our appreciation."