Day Kimball Healthcare Names Dayville Resident Shelly Newton, Lead Service Specialist, Employee of the Month
08/03/2016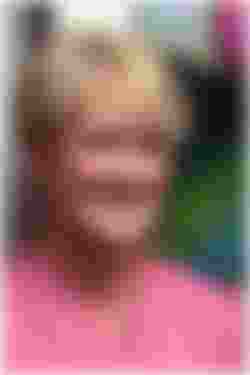 Shelly Newton, lead service specialist in the Diagnostic Imaging department, has been named employee of the month for July by Day Kimball Healthcare (DKH).
Newton oversees the day to day operations of the front office workflow in the Diagnostic Imaging (DI) department, serving as the coordinator for all department communications, providing administrative support to the entire DI team and ensuring that all patients are greeted with a smile and directed to the appropriate area for their testing.
Julius Kocsondy, director of Diagnostic Imaging said, "Shelly carries a lot of responsibility in order to manage the front office, yet she does so gracefully and always with a smile. She is the person who begins our patient's journey through DI and makes sure their experience begins on a positive and uplifting note. She spreads positive energy with her vibrant personality and sets an uplifting tone throughout the entire department. She is someone who goes above and beyond for everyone and she is truly a gem in our department. Shelly embodies what it means to be a leader, a team player and a role model for our department."
Newton has been working at DKH for eleven years, but says it feels like just yesterday that she joined the team. Upon learning about being named employee of the month she said, "I love the people and working at the front desk. I love to do for others and make people laugh, smile and forget a little about their worries. This has been a great experience for me personally."
Newton grew up in Darien Center, NY, and now lives in Dayville, CT. She has two sons and a grandson.