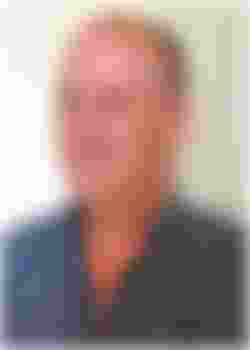 Kevin Chisler, a housekeeper for Day Kimball Hospital, has been named employee of the month by Day Kimball Healthcare (DKH).
Chisler has worked in housekeeping for more than 20 years and has been with Day Kimball Hospital since July 2010. Chisler works on the second shift and performs a variety of duties that are critical to maintaining a clean and healthy hospital environment, including cleaning patient rooms.
According to Benjamin Chase, manager of housekeeping, "For the short time I have known Kevin he has always had a positive and can-do attitude. I found that anytime I left instructions on any particular project that needed to be done in the evening, I would always leave knowing that he would get it done. Kevin is truly an asset to Day Kimball Hospital."
In Chisler's nomination form fellow employees commented, "Kevin's honest work ethic is commendable. He has patience with his co-workers, a good sense of humor, and the quality of his work is outstanding — done every day with a smile and friendly hello," and "He goes over and above to get things done for people. I've seen Kevin walk people to the elevator while smiling and putting them at ease. Kevin cares about the hospital as a whole, all the people in it —patients and employees. It's not just a job to Kevin, it's his way of life."
In response to receiving this award, Kevin said, "Thank you for this acknowledgment. It is a great honor for me. I am privileged to work with such a great group of people, many of whom are more like family to me, especially during the last few months with the loss of my dear wife. I don't know what I would have done if it weren't for the caring and compassion of all of you! With heartfelt thanks and gratitude, I truly appreciate this recognition."
Chisler grew up in Morgantown, Connecticut and is a graduate of Killingly High School. He currently resides in Brooklyn, where he enjoys being home with his dog, spending time with friends and family, and also working outside.