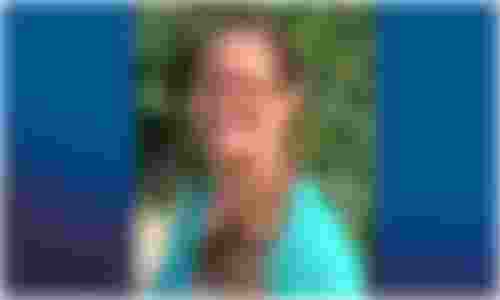 Jessica Stailing, patient service representative (PSR) and certified medical assistant (CMA) has been named employee of the month for August at Day Kimball Healthcare (DKH).
Stailing began her career with DKH in 2008 as a PSR in the Day Kimball Medical Group pulmonary medicine office in Putnam. She has since earned her CNA/CMA certificates to perform cross coverage as a CMA in addition to her role as a PSR. In her role, Stailing's responsibilities include processing and maintaining patient information, patient intake services, telephone management, scheduling, coding review, charge entry, as well as assisting with direct patient care and routine specialized procedures.
At an award ceremony recently held at DKH, Stailing's supervisor, Isabel Young, Day Kimball Medical Group practice manager stated, "Jessica is most deserving of this acknowledgement. She is a team player who has been instrumental in assisting with staffing needs across the practices in the DKMG. She is always willing to help whenever she is called upon, and always volunteers. She has one of the most positive attitudes of anyone I know and always has a smile on her face. Jessica's customer service, both to patients, peers and clinicians, is always great and her demeanor always helpful. It is a privilege to work with Jessica and I congratulate her on this well-deserved honor."
When asked how she feels about being named Employee of the Month, Stailing said, "I am honored. It is exciting and a great privilege to be recognized for what I do on an everyday basis and I am only one part of a hard-working team." Stailing added: "Patient interaction and being able to help by listening and assisting in patient care is what I like most about my job."
Stailing currently resides in Moosup, CT. She attended Allied Business School, Inc., where she received her medical billing certificate. She also earned an Associate's Degree from Quinebaug Valley Community College where she obtained her CNA and CMA certifications.
Related Resources
Specialty Care: Pulmonary Medicine
Specialty Care: Sleep Medicine