Day Kimball Healthcare Names Joseph Adiletta Interim President and CEO; Janice Thurlow named Interim Board Chair
09/09/2019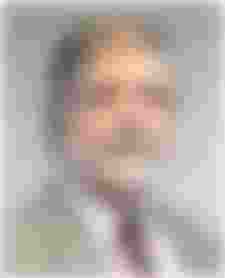 ​The Board of Directors of Day Kimball Healthcare (DKH) announced today that Anne Diamond has resigned as president and CEO. Joseph Adiletta, former Chairman of Day Kimball Healthcare's Board of Directors, will serve as Interim President and CEO while the Board conducts a search for Diamond's replacement. Adiletta served as interim president and CEO from November 2016 to August 2017 prior to Diamond's arrival. DKH also named Board of Directors Vice Chairman Janice Thurlow as interim board chairman during this time.

"I want to thank Anne for her contributions to Day Kimball's position as a high-quality, patient-oriented, local community hospital and wish her all the best in future endeavors," said Adiletta. Diamond will continue to work on key projects as executive advisor to the president and CEO until her departure on Oct. 25, 2019.

"As we continue the important work being done at Day Kimball, I am confident that the strong leadership of our Board, along with the experience of our administrative team and the dedication of our entire staff, will ensure that our organization continues to move forward in a positive direction," Adiletta continued.

Day Kimball recently announced a pending partnership with Prospect Medical Holdings, Inc (PMH) to enhance its position as a next generation healthcare provider. Following the closing of the transaction, the Board and PMH will work together to provide best practices, operating experience and resources to enhance quality of care, services and programs. DKH would remain a not-for-profit community hospital under terms of the deal.