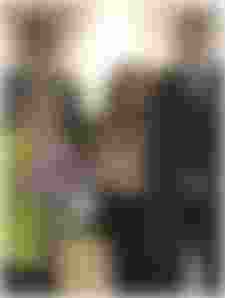 Stephanie Schapp, medical assistant for Day Kimball Medical Group's (DKMG) family medicine practice in Danielson, has been named employee of the month for November by Day Kimball Healthcare (DKH).
Schapp began her career at DKH in 2014 and has been a medical assistant for the last eight years. She is responsible for assisting the physician with patient chart prep, communicating with patients, in-house clinical testing, providing patient care, and working as a team player in the primary care setting for a smooth patient flow.
According to Schapp's supervisor, Tamara Grundwalski, office coordinator, "Stephanie is very deserving of this award. She is extremely empathetic with her patients; she cares deeply for them and is committed to their care. Stephanie is a team player who is always willing to jump in and help when needed. She is a valuable resource to our practice and to the community we care for."
When asked about what she likes most about her job, Schapp said, "What I love most about my job first and foremost is caring for the patients and helping those who are sick and in need. I enjoy making even the smallest difference in patients' lives, as well as growing great relationships with my patients and coworkers."
In response to being named employee of the month, Schapp said, "I am both excited and honored to have been chosen as employee of the month, and a little shocked!" She added, "I want to acknowledge my loving and supportive husband, David, my 10 year old son, Tyler, and 9 year old step daughter, Hailey. My mom and dad Linda and Larry Pisko, grandmother, Gloria Bombanti, and my deceased grandfather, James Bombanti, have always been my rock and pushed me to become the person I am."
Schapp was born at Day Kimball Hospital and currently resides in Danielson, CT, where she lives with her husband, David, and son, Tyler. She earned her certificate in Medical Assisting from Lincoln Technical Institute in New Britain, CT. Schapp plans to return to school to pursue a career in social work as a mental health counselor, and is due to begin advocacy training for domestic violence with FAVOR, a Connecticut statewide nonprofit organization that is committed to empowering families as advocates and partners in improving educational and health outcomes for children.

PHOTO CAPTION: (back l to r) Day Kimball Healthcare Chairman of the Board Joseph Adiletta, President and CEO Anne Diamond, and Executive Director of Day Kimball Medical Group Matthew Roy, with DKH's November Employee of the Month Stephanie Schapp (front) at Schapp's Employee of the Month award celebration.