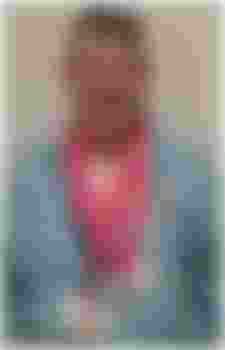 Joanne Sorel, 63, has been a long-time volunteer at Day Kimball Healthcare. You may have seen her smiling face in the hallways, or she might have helped you find your way through the Hospital during your visit. What you might not know about Joanne is that she has been competitively biking for nearly 30 years and has been a participant in the Special Olympics for a couple of decades.
Joanne recently participated in this year's Special Olympics in New Haven, CT held June 7-9, 2019 where she won gold and silver medals in biking for two separate competitive events.
When asked what she enjoys most about participating in the Special Olympics, Joanne stated, "I feel proud of myself when competing against other athletes. Biking keeps me busy and makes me feel young." In her spare time, Joanne also participates on a bowling and bocce team.
Joanne lives in Putnam, CT and is the great aunt of two great nephews. When she is not volunteering at DKH, she can be found exercising at the YMCA, taking walks, or cheering on a local sports team as a member of the spirit squad.
With over 16 years of experience as an escort at Day Kimball Hospital, she states, "I originally wanted to be a nurse but since that did not happen, I decided to dedicate my time to volunteering for the Hospital. I enjoy helping others including assisting patients and visitors as they navigate Day Kimball Hospital."
In reflecting on her experience with Day Kimball Healthcare's volunteer program, Joanne shared, "I think that everyone is great, especially the volunteer coordinator Janet Johnson. She works hard to help everyone in the Day Kimball community. I love volunteering at Day Kimball and the opportunity to meet new people every day."
Photo Caption: Day Kimball Healthcare Volunteer, Joanne Sorel, proudly wears her gold and silver medals achieved for competitive biking events at this year's Special Olympics event held in New Haven, CT from June 7-9, 2019.