Day Kimball Healthcare Welcomes Colorectal Surgeon
02/03/2020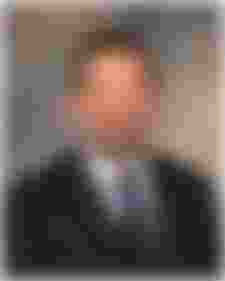 Day Kimball Healthcare (DKH) welcomes colorectal and general surgeon Carlos Morales, MD, FASCRS, to its medical staff.

"We are very pleased to have Dr. Morales join our medical team and build a comprehensive colorectal surgery program to treat patients across the region" said Joseph Adiletta, interim president, Day Kimball Healthcare. "The exceptional surgical skills that Dr. Morales possesses are an asset to Day Kimball's surgical services and meet the growing needs of the Northeast Connecticut community."

Dr. Morales earned his medical degree from Escuela Medico Militar in Mexico City, Mexico. He completed his general surgery residency at Danbury Hospital, Danbury, CT in 2014.

Dr. Morales completed a colon and rectal surgery fellowship in 2015 at the University of Miami Hospital and Jackson Memorial Hospital in Miami, Florida. He is a member of the American College of Surgeons, American Society of Colon and Rectal Surgeons, and the American Medical Association.

Board-certified in general, colon, and rectal surgery, Dr. Morales brings more than 17 years of experience to Day Kimball. With a focus on robotic and laparoscopic surgery, he specializes in colorectal disorders including colon, rectal and anal cancer, among other conditions.

Prior to joining Day Kimball, Dr. Morales served as a colorectal and general surgeon with Diagnostic Group Surgeons, a multi-specialty surgical group located in Beaumont, Texas.

Dr. Morales has authored several manuscripts and book chapters, as well as abstract publications and presentations. His work has been published and featured in Seminars of Colon and Rectal Surgery. Dr. Morales is fluent in Spanish. In his free time he enjoys soccer, tennis, and baseball.

Dr. Morales is now accepting patients at the Day Kimball Medical Group General Surgery practice, located in the Hillside Professional Building, 346 Pomfret Street, Putnam, CT. To schedule an appointment, please call (860) 928-2552.
Related Areas of Interest
Patient Services | Surgical Care
Surgical Care | General Surgery
Provider Profile | Carlos Morales, MD
Provider Info Sheet | Carlos Morales, MD