Day Kimball Healthcare Welcomes New Endocrinology Physician to Day Kimball Medical Group
04/27/2021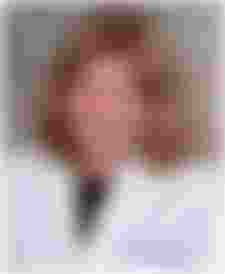 Day Kimball Healthcare (DKH) is pleased to welcome Meryl J. Reichman, MD, board-certified and fellowship-trained endocrinologist, to the Day Kimball Medical Group (DKMG).

"We are very excited to have Dr. Reichman join our medical team to provide full-time endocrinology services for patients in our community," said Kyle Kramer, chief executive officer, Day Kimball Healthcare. "Day Kimball is committed to bringing specialty healthcare services to the region so that our patients don't need to travel great distances for care. Having Dr. Reichman on board is a tremendous advance in helping us meet the need for high-quality specialty services to benefit those in our community with diabetes and other endocrine conditions."

Dr. Reichman received a bachelor of science in biology from Stony Brook University, Stony Brook, NY, in 1987, followed by a doctorate of medicine from New York Medical College, Valhalla, NY, in 1993. She completed her internal medicine residency and endocrinology fellowship training at Westchester Medical Center, Valhalla, NY.

Dr. Reichman established a private practice in Newburgh, New York in 1998. In 2008, the practice merged into Caremount Medical Group, where she continued to serve as a clinical endocrinologist prior to joining Day Kimball Medical Group.

Board-certified in endocrinology and metabolism, Dr. Reichman brings more than 22 years of clinical experience to Day Kimball and provides all aspects of endocrinology care. Her clinical interests include type 1 and type 2 diabetes management, osteoporosis, thyroid disorders, and general endocrinology.

Dr. Reichman was named a "Hudson Valley Top Doctor" in 2018, 2019 and 2020, and is member of the Endocrine Society, the American Diabetes Association, and the American Association of Clinical Endocrinology. She has relocated to Connecticut to be closer to her growing family and looks forward to working closely with her patients to provide patient-centered, quality endocrine care.

Dr. Reichman is accepting new adult patients age 18 and up by referral at the Day Kimball Healthcare Center in Plainfield. To schedule an appointment, call 860-457-9133.
Areas of Related Interest
Specialty Care | Endocrinology
Dr. Meryl J. Reichman, Endocrinologist
Patient Services | Specialty Care