Day Kimball Healthcare Welcomes New Medical Director of Emergency Department
02/18/2021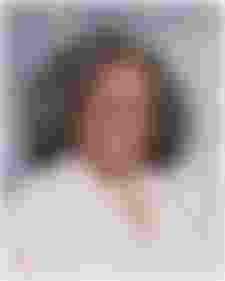 Day Kimball Healthcare (DKH) is pleased to welcome emergency medicine physician Vanessa M. Brown, MD, JD, FACEP, FAAEM, who has been named medical director of the Townsend Emergency Medical Center at Day Kimball Hospital.

"We are delighted to have Dr. Brown join our highly skilled emergency medicine team at Day Kimball Hospital" said Kyle Kramer, chief executive officer, Day Kimball Healthcare. "The level of experience, dedication to emergency medicine, and passion for patient care that Dr. Brown possesses make her an asset to our community. Emergency care is vital in a small, rural community like ours. Our team is pleased to attract a physician of her caliber to our growing team of providers that provide the highest level of expertise close to home for the people of Northeast Connecticut."

Dr. Brown received a Bachelor of Science in Biology from Yale University, New Haven, CT, followed by a Doctorate of Medicine from the University of California, Los Angeles, CA, and a Doctorate of Jurisprudence from Quinnipiac University, North Haven, CT. She completed her emergency medicine residency at Denver Health Medical Center, Denver, CO, in 2005.

Dr. Brown recently served as an attending physician at Stamford Hospital in Stamford, CT where she also served as Chair of the Credentials Committee. She is certified by the American Board of Emergency Medicine and is a member of the American College of Emergency Physicians.

Dr. Brown was raised in Cheshire, CT. She is active in the local community as a member of Alpha Kappa Alpha Sorority, Inc. and Jack and Jill of America, Inc., and serves on the Board of Directors for StoryCorps, Inc. and Horizons at New Canaan Country School. In her free time, Dr. Brown enjoys traveling with her family, tennis and sailing.

Day Kimball Healthcare's Townsend Emergency Medical Center located at Day Kimball Hospital in Putnam is open 24 hours a day, 7 days a week. To learn more about emergency medicine services available at the Townsend Emergency Medical Center at Day Kimball Hospital, visit daykimball.org/emergency.

PHOTO CAPTION: Dr. Vanessa M. Brown, emergency medicine physician at the Townsend Emergency Medical Center at Day Kimball Hospital, Putnam, CT.