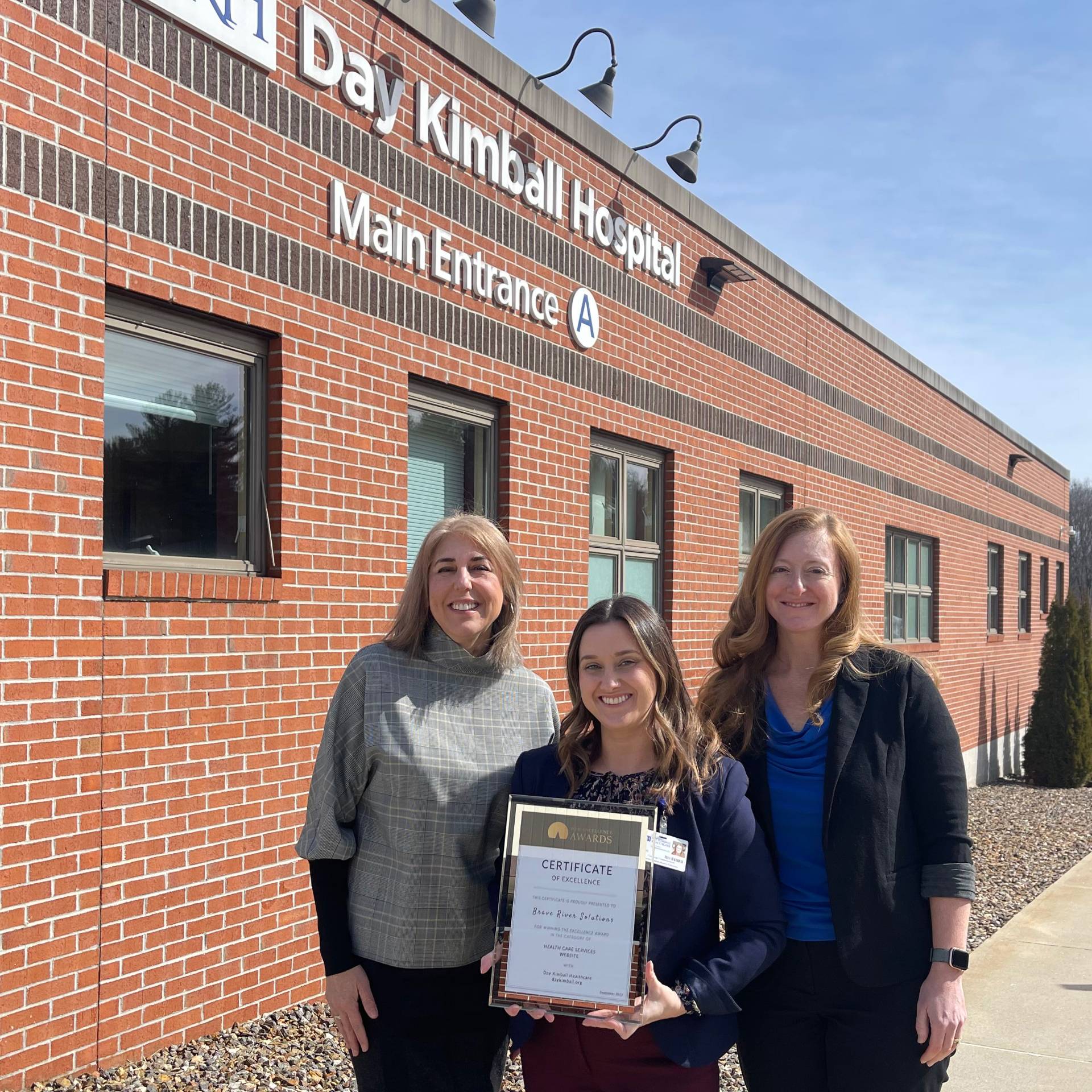 Day Kimball Healthcare Wins Prestigious International Web Excellence Award
07/24/2023
Day Kimball Healthcare's (DKH) website was recently recognized at the 7th Web Excellence Awards, a leading international interactive web awards competition, and was the recipient of the excellence award within the Health Care Services Website category. DKH's longstanding website developer, Brave River Solutions of Warwick, RI, submitted the health system's revamped website for consideration in the international awards competition.
DKH is honored to receive this award in recognition of the hard work of both our team and our friends at Brave River Solutions. Our redesigned website exceeds web accessibility standards and ensures that everyone has easy access to essential information so that all users can find what they need in just a few clicks. This helps us to further deliver on our mission to improve the health and well-being of our community by providing the best medical care.
In total, the 7th Web Excellence Awards competition received over 950 entries from 42 U.S. states and 37 countries including Australia, Canada, the UK, Israel, New Zealand, Poland, India, Turkey, and Germany. Winners are selected by marketing, web, advertising, and communications experts. The judges base their evaluation on the innovation, creativity, implementation, and impacts of all the projects submitted. The Web Excellence Awards primarily aim to acknowledge and promote creative ideas, business models, and innovative technologies on the web.