Funds Benefit the Northeast Connecticut Cancer Fund of Day Kimball Hospital
Day Kimball Healthcare (DKH) put its "best paw forward" when it held Canines for Cancer Care presented by SPIROL International on Sunday, October 3 at the Brooklyn Fairgrounds, raising over $10,000 to benefit the Northeast Connecticut Cancer Fund of Day Kimball Hospital.
This inaugural event celebrated survivors, honored canine caregivers and those battling cancer, and memorialized loved ones lost to this disease. Attendees of the two-legged and four-legged variety visited over 25 crafters and vendors, took survivor and memorial laps around the Fairgrounds, watched a canine agility demonstration by the Department of Corrections, and enjoyed music provided Tim Daley and Daley's DJ Service.
"We sincerely thank everyone who attended along with their canine companions for their participation in this new event, and we deeply appreciate all the generous support that we received from our donors, sponsors, crafters, vendors and volunteers who helped make it a success," said Kristen Willis, director of development, Day Kimball Healthcare. "No one should have to worry about the cost of cancer care or forgo vital screening or treatment services simply because they cannot afford it. The NECT Cancer Fund of DKH is so important to help those in our community battling cancer and their families, and it is community support and participation in events like this that help make this kind of assistance possible."
Presenting sponsor SPIROL International contributed $2,500 to the event, completing their $5,000 pledge of matching funds raised through the company's 2020-21 Employee Giving Program which has been dedicated to the NECT Cancer Fund for the past three years.
"SPIROL International Corporation and its employees are proud to continue our relationship with DKH and the NECT Cancer Fund," said Matthew Bartlett, Manufacturing Manager and Co-Chair of SPIROL's Employee Giving Program. "This past year has been challenging. Through the combined efforts of SPIROL and DKH we are very happy to see funds raised continue to increase and go towards such a worthy cause."
Joining SPIROL were WIN Waste Innovations as a "Leader of the Pack" sponsor, followed by Centreville Bank as "Best in Show"; "True Companions" bankHometown and Fetch, LLC; "Tail Wagger" Killingly Building Products; and "Best Friends" Desmarais & Sons, Inc., Gerardi Insurance Services, and Rawson Materials.
Originally founded by a local family in honor of a loved one lost too soon to breast cancer, today the Northeast Connecticut Cancer Fund of Day Kimball Hospital provides financial assistance to more than 200 neighbors in need each year. Assistance is used to help pay for cancer-related screening and treatment services to individuals living in Northeast Connecticut who otherwise may not have the financial resources to access needed medical care. Through charitable contributions of local businesses, community members, and various philanthropic events, more than $1.3 million has been raised for the Fund since its inception in 1989.
The Fund has helped saved lives and supported patients like local artist, Lisa Andrews. At the event, Andrews, who was successfully treated for breast cancer at the Rose Bove LaRose Cancer Center at Day Kimball Hospital, shared her story of companionship with her chocolate lab, Libby, throughout her cancer journey and survivorship.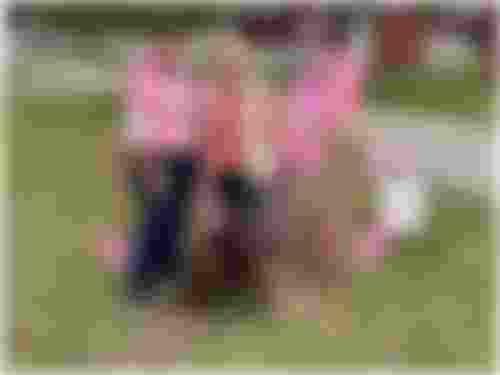 PHOTO CAPTIONS (in order of appearance):
Canines for Cancer Care event volunteer, Lindsey Krok, feeds our guest Rocket, a border collie a pup cup compliments of the DKH Canines for Cancer Care Committee. Photo by Kat G Photography.
Kristen Willis, Director of Development, Day Kimball Healthcare with local artist Lisa Andrews, who shared her story of companionship with her Chocolate Lab Libby during her breast cancer treatment at Rose Bove LaRose Cancer Center at Day Kimball Hospital.