Day Kimball Hospital Birthing Center Receives Special Donation to Give Bereaved Parents More Time to Grieve
03/14/2019
Day Kimball Healthcare's (DKH) Burdick Family Birthing Center at Day Kimball Hospital received a special donation from one local couple to honor the memory of their child and help other families grieving the loss of their babies. A cooling bassinet known as a CuddleCot was presented to DKH staff at a dedication ceremony held at the Hospital on Thursday, February 28.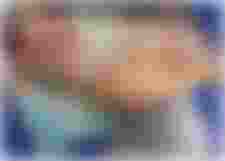 Experiencing the devastating loss of a baby is a heartbreaking occurrence for parents and family. Carly and Kevin Arpin of Coventry, CT lost their daughter Noelle Starr Arpin on September 20, 2015 at a Connecticut hospital seven days after her birth.

The Arpins wanted to do something to make the experience of losing a baby a little less painful for other parents. The couple learned of Annabella's Angels, a local nonprofit founded by Jessica Ocasio in 2015, after the loss of her daughter, Annabella Grace.

Annabella's Angels raises funds to purchase and donate CuddleCots to local hospitals so that other families facing the tragic loss of their babies due to stillbirth or later term miscarriage can have the precious gift of time.

CuddleCots, manufactured by British company Flexmort, are used extensively in the United Kingdom. A CuddleCot system has a cooling pad that is placed in a bassinet. The device's cool temperatures slow the natural changes that occur after death, giving parents the option of spending more time with their baby upon his or her passing.

"The hospital Annabella was delivered in didn't have a CuddleCot," Ocasio said. "She was 'changing' faster than we expected and we didn't want to remember her that way. We wanted to remember her as our perfect baby girl. That was the only time we had with Annabella and the last time we ever saw her."

In deciding on a CuddleCot donation, Carly said, "This was one more way for us to keep Noelle's memory alive." Through this gift, the Arpins hope they will give parents more time with their child.

"We were honored to work with the Arpin family to place Annabella's Angels' 13th CuddleCot in Connecticut. Day Kimball is one of several hospitals across the country who have come to realize the significant benefits of the CuddleCot for families who experience late term miscarriage, stillbirth, or infant loss," Ocasio said.

Medical staff at Day Kimball Hospital said they are grateful for the donation. Rachel Katsoulis, Nurse Manager of the Maternal Child Health Department at Day Kimball Hospital said the CuddleCot will now be an option for families who experience this kind of loss in Northeast CT.
"We are very fortunate to be able to offer this special bassinet here at the Burdick Family Birthing Center to give bereaved families extra time with their babies for a healthier closure," Katsoulis said.

To learn more about all of Day Kimball Healthcare's maternal child health services and other women's health services visit daykimball.org/women.
PHOTO CAPTIONS
TOP: (l to r) Annabella's Angels Founder Jessica Ocasio, Carly Arpin, son Beckett, and Kevin Arpin donate CuddleCot to Day Kimball Healthcare's Burdick Family Birthing Center at a dedication ceremony held at the Hospital on Thursday, February 28.
CENTER: Noelle Starr Arpin, daughter of Carly and Keven Arpin, was honored in memoriam at a dedication ceremony held at the Hospital on Thursday, February 28.