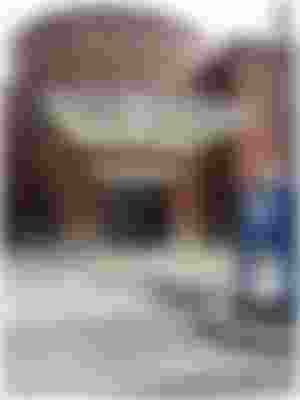 In an effort to help prospective parents find hospitals that deliver quality, affordable maternity care, Anthem Blue Cross and Blue Shield announced that Day Kimball Hospital, a part of the Day Kimball Healthcare integrated network, has been designated as one of the first hospitals to receive the Blue Distinction® Center for Maternity Care designation, a new designation under the Blue Distinction Specialty Care program.
Nearly four million babies are born in the U.S. annually, making childbirth the most common reason for hospitalization. This new Blue Distinction Centers for Maternity Care program evaluates hospitals on several quality measures, including reducing the number of labor inductions and cesarean sections being scheduled prior to 39 weeks gestation for non-medical reasons. Early elective delivery is an ongoing concern in the medical community, as evidence shows this is not without increased risk of harm to either the mother or newborn. Day Kimball Hospital proudly reports zero early elective deliveries over the last 3 years.
In addition, hospitals that receive a Blue Distinction Center for Maternity Care designation agreed to meet requirements that align with principles that support evidence-based practices of care, as well as having initiated programs to promote successful breastfeeding, as described in the Baby-Friendly Hospital Initiative by Baby-Friendly USA or the "Ten Steps of Mother-Friendly Care" by the Coalition for Improving Maternity Services (CIMS). Day Kimball Hospital recently became one of just six hospitals in Connecticut to currently hold the Baby Friendly Hospital designation.
Blue Distinction Centers for Maternity Care, an expansion of the national Blue Distinction Specialty Care program, are hospitals recognized for delivering quality, affordable specialty care safely and effectively, based on objective measures developed with input from the medical community. The program also evaluates hospitals on overall patient satisfaction, including a willingness to recommend the hospital to others. Hospitals must also meet requirements for cost efficiency.
"Anthem would like to congratulate Day Kimball Hospital for earning Designated Blue Distinction® Center for Maternity Care," said Peter Bowers, MD, medical director, Anthem Blue Cross and Blue Shield. "We praise them for their commitment to maternity care quality and for helping their patients better manage their care through the Blue Distinction Specialty program."
"We're extremely proud to have earned this distinction, particularly right on the heels of having also been named a Baby Friendly Hospital. These achievements serve as significant indicators of the high quality of care provided to expectant mothers and babies at Day Kimball Hospital," said DKH President and CEO Robert Smanik.
Blue Cross and Blue Shield (BCBS) companies across the nation have recognized more than 650 hospitals as Blue Distinction Centers for Maternity Care. Hospitals recognized for these designations were assessed using a combination of publicly available quality information and cost measures derived from BCBS companies' medical claims.
Since 2006, the Blue Distinction Specialty Care program has helped patients find quality providers for their specialty care needs in the areas of bariatric surgery, cardiac care, complex and rare cancers, knee and hip replacements, spine surgery and transplants. Research shows that, compared to other facilities, those designated as Blue Distinction Centers demonstrate better quality and improved outcomes for patients. On average, Blue Distinction Centers are also 20 percent more cost-efficient than non-Blue Distinction Center designated health care facilities.
For more information about the program, visit www.bcbs.com/bluedistinction.
Related Resources
Women's Health at Day Kimball Healthcare
Women's Health: Maternal Child Health
Women's Health: Maternal Fetal Medicine
Women's Health: OB/GYN
Day Kimball Hospital: Burdick Family Birthing Center