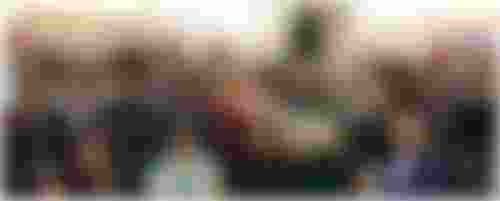 The Accreditation Committee of the College of American Pathologists (CAP) has again awarded accreditation to Day Kimball Hospital Laboratory based on results of a recent on-site inspection as part of the CAP's Accreditation Programs. Day Kimball Hospital provides nearly 400,000 diagnostic tests each year, through its main laboratory at the hospital as well as blood draw sites at three community healthcare centers and visits to skilled nursing facilities and homecare patients across northeast Connecticut.
The facility's director, Jiafan Qi, MD, PHD, was advised of this national recognition and congratulated for excellence of the services being provided. Day Kimball Hospital is one of more than 8,000 CAP-accredited facilities worldwide.
"On behalf of the entire Day Kimball Hospital Laboratory staff, we are honored to be recognized nationally for our laboratory services which have a significant impact on our patients' experience and the quality of their care," said Dr. Qi. "Our re-accreditation by CAP is a reflection of Day Kimball's commitment to providing exceptional quality healthcare to our patients."
The U.S. federal government recognizes the CAP Laboratory Accreditation Program, begun in the early 1960s, as being equal-to or more-stringent-than the government's own inspection program.
During the CAP accreditation process, designed to ensure the highest standard of care for all laboratory patients, inspectors examine the laboratory's records and quality control of procedures for the preceding two years. CAP inspectors also examine laboratory staff qualifications, equipment, facilities, safety program and record, and overall management.
Upon learning of the laboratory's accreditation, Anne Diamond, Day Kimball Healthcare President and CEO said, "Day Kimball strives to provide accurate and reliable service, ensuring the highest standard of care for our patients. Having a CAP accredited laboratory that provides quality, trusted results, is an essential resource for area residents."
In addition to the CAP accreditation, Day Kimball Hospital's Laboratory is also accredited by The Joint Commission and the CT Department of Health. Learn more about this and all of Day Kimball's quality distinctions, visit
www.daykimball.org/quality
.
PHOTO CAPTION: Day Kimball Hospital Laboratory Staff pictured Dr. Jiafan Qi and DKH Director of Laboratory Services and Diagnostic Imaging, Patti Bernier, with their framed CAP accreditation certification at the Laboratory at Day Kimball Hospital on November 30
.