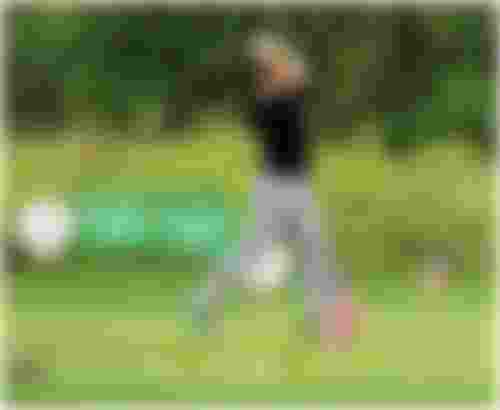 The 33rd annual Day Kimball Hospital Putnam Bank Golf Classic has raised more than $100,000, the net proceeds of which will support services and upgrades to facilities and technology at Day Kimball Hospital, a nonprofit community hospital serving Northeast Connecticut since 1894. The tournament was held on Friday, July 14 at Connecticut National Golf Club. Over 280 golfers and volunteers participated in the event.
Putnam Bank was the title sponsor for the event, contributing $25,000 toward Day Kimball Hospital initiatives over the next year. Other major sponsors for the event included Wheelabrator as Gold Sponsor and Silver Sponsors B & M Excavating Co., Downes Construction Co., Houston Harbaugh PC, NES Health, Northeast Development Co., O'Brien, Tanski & Young, Putnam Plastics Corp. and Weiss & Hale Financial. More than 80 other local and regional businesses participated in the event to support the provision of healthcare in Northeast Connecticut.
"All too numerous to mention are the sponsors, participants, and volunteers who need to be thanked for the success of this tournament," said DKH Director of Development Kristen Willis.
"Because of the overwhelming number of businesses, organizations, and individuals who lent their support, we were able to exceed our fundraising goal and we're very proud and excited to say that this is now the largest of local tournaments in terms of both participation and generosity. It is so gratifying to witness just how much our community recognizes the value of Day Kimball to this region and is willing to invest in its future," she said.
Golf Classic Results
Gross results: 1st – Jeff Rawson, Mike Greene, Dan St. Laurent and Eric Schulman, with a score of 55; 2nd – Joe Salan, Dave Haggett, Josh Paul and Nate Goslin, with a score of 56.
Net results: 1st – Phil Warzecha, Dave Warzecha, Paul Warzecha and Shayne Wilcox, with a score of 50; 2nd – Kevin Plouffe, Chuck Cartelli, Stan Bizanis and Tony Bastos, with a score of 50.1.
Results for skins: Eagle on hole two – Jeff Rawson, Mike Greene, Dan St. Laurent and Eric Schulman.
For more information about the Day Kimball Hospital Golf Classic, visit daykimball.org/golfclassic or call the Day Kimball Healthcare Development Office at (860) 928-7141.