Day Kimball Hospital Welcome's New Year's Baby
01/01/2019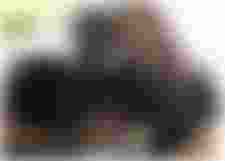 It is a new year and one local family has something special to celebrate the beginning of 2019.
At Day Kimball Hospital's Burdick Family Birthing Center, Anastasia Rose Schacht was born at 1:11 a.m. on New Year's Day to parents Ashley Barylski and Roger Schacht of Dayville, Connecticut. Anastasia is the couple's second child.

The healthy baby girl weighed in at 7 lbs 13 ozs and measured 19.5 inches long, making her entrance into the world less than 20 minutes after arriving at the hospital. Anastasia is doing well, along with mom. Her birth makes her the first baby born at the hospital and in Eastern Connecticut in 2019.