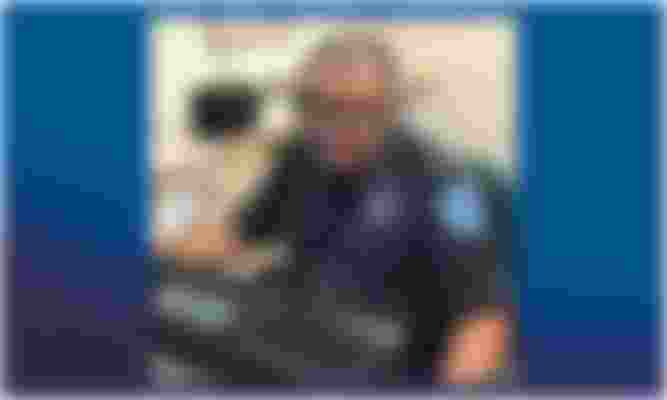 At Day Kimball Healthcare, we celebrate "DKH Champions of the Human Spirit" - those people (staff, patients or community members) who are inspirational examples of dedication to health, wellness and happiness. DKH Safety and Security Officer Ed Bates is just such a person, as shown by one recent event...
Officer Bates was working the switchboard at Day Kimball Hospital one night when he received a call from a man who needed to speak with the Diagnostic Imaging department. The caller was very anxious, as he had to get his wife's imaging disc before bringing her to an out-of-state hospital for treatment the next morning.
Officer Bates put the call through, but it was an exceptionally busy night and there wasn't a staff member immediately available to pick it up. So, Officer Bates kept the caller on the line while he paged other members of the safety and security team to see if someone could deliver the request in person. In the meantime, he kept the gentleman calm with conversation about his wife, and shared how he is caring for his own wife who is currently ill as well.
The caller was eventually connected and was able to arrange to pick up the disc the next morning. But in the meantime, Officer Bates had provided a welcome voice of soothing support and reassurance at a stressful time, and connected on a personal level with the caller. His support was so impactful that when the gentleman came in the next morning to pick up his wife's imaging disc, he brought Officer Bates flowers to give to his own wife as a gesture of thanks.
"That could have easily been me calling," Officer Bates says. "In this line of work you're always coming into contact with people who are worried, afraid, or frustrated, and most of the time all they need is to hear a calming and helpful voice."
Thank you, Ed, for being that voice so often for our patients and visitors!