DKH to Host Garden Dedication Ceremony to Memorialize 2018 Angel Ambassador Shannon Labonte
04/23/2019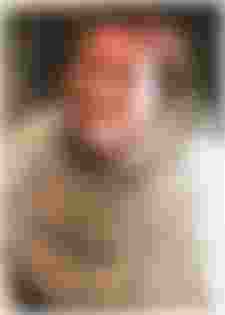 Day Kimball Healthcare (DKH) invites the community to a dedication ceremony at the Deary Memorial Recognition Garden on Thursday, May 9 at 5:30 p.m. to celebrate the life of DKH's 2018 Northeast Connecticut (NECT) Cancer Fund Walk & Race Angel Ambassador Shannon Labonte.

As a tradition, the Day Kimball Healthcare Walk & Race committee selects a local cancer survivor whose story embodies the fight against cancer and the importance of supporting local, high-quality cancer care to serve as the annual event's honorary ambassador. Shannon Labonte, a Danielson resident, was chosen to serve as last year's honorary ambassador. She battled a rare cancer with courage, grace and a positive spirit until she passed away on April 27, 2018.

The Deary Memorial Recognition Garden, located on the grounds of DKH's Schneider Center at 309 Pomfret Street across from the Day Kimball Hospital campus, was created by members of the Deary family in 2007 to memorialize, honor, and recognize cancer survivors and loved ones lost to cancer.

"We are pleased to have this memorial garden here at the Schneider Center and in close proximity to the hospital – both of which are symbolic of the long-standing relationship that has been nurtured with the Deary family, and of the philanthropic spirit of everyone involved with the NECT Cancer Fund of DKH," said Kristen Willis, DKH Director of Development. "Shannon was such a special person and the fighting spirit with which she faced her cancer was a true inspiration. We look forward to joining together with her family to honor her memory and help to fulfill her goal of supporting access to high quality local cancer care through this garden dedication ceremony."

Reverend Jonathan Scott, director of Pastoral Care at Day Kimball Healthcare and Ann (Deary) Tetreault will share thoughts and a poem in memory of Shannon and in recognition of what the garden represents at the dedication ceremony.

For more information about the garden dedication ceremony, please call the Day Kimball Healthcare Development Office at (860) 928-7141 or visit daykimball.org/garden-dedication.