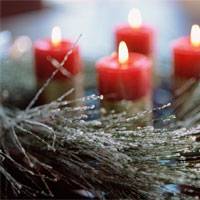 When the Holidays Hurt; Coping with Holiday Grief
When the Holidays Hurt | Virtual Support Group
Coping with Grief During the Holidays
Killingly Public Library | 25 Westcott Road | Danielson, C

Hospice and Palliative Care of NECT will host this free special virtual support group for adults age 21 and up who have lost a loved one. Come to listen or to participate; the group & the facilitators are here to support you.
This program of caring & support will focus on ways to cope with grief during the holiday season. Registration required.
For more information, contact Suzon Warner at: (860) 928-0422 ext. 7316.