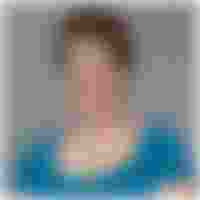 After sadly losing his wife of 31 years, Sandy, to breast cancer in 2011, Michael Martin has made it his mission to give back in her memory to show his appreciation for the care she received throughout her treatment journey.
Sandy, of Erie, Pennsylvania, was diagnosed with triple negative breast cancer at the age of 54. Triple-negative breast cancer accounts for about 10 to 15% of all breast cancers. A diagnosis of triple negative breast cancer means that the cancer cells don't have estrogen or progesterone receptors and also don't make too much of the protein called HER2. Triple-negative breast cancer differs from other types of invasive breast cancer in that they grow and spread faster, have limited treatment options, and a worse prognosis (outcome).
During her nearly two year battle with the disease, Sandy was treated by board-certified and fellowship-trained medical oncologist, Dr. Carmen Pisc, at the Regional Cancer Center in Erie, Pennsylvania, before losing her brave match with cancer at the age of 56. Since then, Michael has vowed to help others in their fight.
"Every year since Sandy's passing, I have found out where Dr. Pisc is working so that I can give back to her patients and to her to thank her for her dedication and care of my wife," said Michael.
In 2019, Dr. Carmen Pisc joined the oncology team at Day Kimball Hospital where she was appointed as the medical director of hematology/oncology for the Rose Bove LaRose Cancer Center. Since Dr. Pisc's arrival, Michael has generously supported DKH's Cancer Center where his donations have helped establish a transportation fund to help oncology patients with rides to and from their medical appointments and receive the care they need.
Sandy was first and foremost a mother to her three daughters – Meghan, Sarah and Melissa. When she wasn't hard at work taking care of patients as a critical care nurse, Sandy was actively involved in many facets of her children's lives, earning the well-deserved nickname of "Mommy Martin" within their friend group.
You can hear the love in Michael's voice when he talks about his late wife. "There are many stories that can be told about Sandy," her husband said. "But the memories that stand out the most are of her helping people. She may have lost her fight with cancer, but she won the respect of everyone who knew her."
What Michael has done in his late wife's honor is his way of making sure her fight lives on for the countless others who still have one ahead. Michael encourages others to keep the spirit of philanthropy alive. "Any amount can help make a difference. Even small donations can lead to big things," he said.
To learn more about cancer care services available at Day Kimball Healthcare, visit www.daykimball.org/cancercare.