Healthy Ways to Cope This Winter During the Pandemic
01/21/2021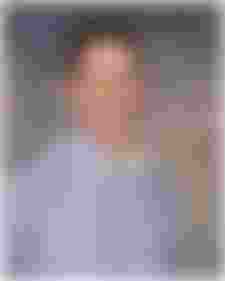 The COVID-19 pandemic forced us to adapt to new ways of living from restricted travel, to virtual concerts, curtailed youth sports, and canceled community events – activities we rely on to keep us healthy and connected. And with COVID-19 infection rates continuing to increase we can expect that public health actions, such as social distancing, and other limitations in our daily lives will remain.

This winter could be especially difficult as we hunker down and cooler weather draws us indoors. Long, dark days coupled with cold weather and social isolation can lead to feelings of sadness, anxiety or depression. Here are some considerations for coping with these feelings in a healthy way.
Maintain modest expectations. We don't know when the pandemic will end, so take it one day at a time. Do your own research from science-informed experts.
Slow down. Many of us, in fact, have been forced to do so, simply by virtue of our work and school schedules. Temper your pace and remember this is a marathon, not a sprint. Be sure to breathe and afford yourself ample time to think before you speak or act.
Simple things matter now more than ever. Making and sharing meals with immediate family; getting back to that stack of good books; listening to music; having regular calls and video chats with distant friends and relatives; playing board games; beginning a modest home project.
Focus on what you have, not on what is lacking. Too often, with so much attention on social media and comparing ourselves to others, we focus on what we don't have, instead of being thankful for what we do have.
Keep moving. The colder months combined with the pandemic limit our options, but be flexible and open to staying active. Alternate between sitting and standing at your desk; walk after every meal; take a hike in the snow; turn to YouTube for simple and effective at-home workouts; create a fitness group on social media where you can share success stories, set up friendly competitions, and support one another.
Express yourself. Express what you're feeling and experiencing. Speak, write, sing, play, build, draw, create.
It's okay to not feel okay. Especially under these unprecedented circumstances, reach out to others to connect, to hear or share a kind word, to ask for help or to offer it to those who need it. Consider professional support or counseling; it's readily available.
Dr. Andre Bessette is a Clinical Psychologist and Supervisor in the Outpatient Behavioral Health Department at Day Kimball Healthcare. To learn more about behavioral health services at Day Kimball Healthcare, visit www.daykimball.org/behavioralhealth. For more information on Day Kimball Healthcare's response to the coronavirus disease 2019, visit www.daykimball.org/coronavirus.