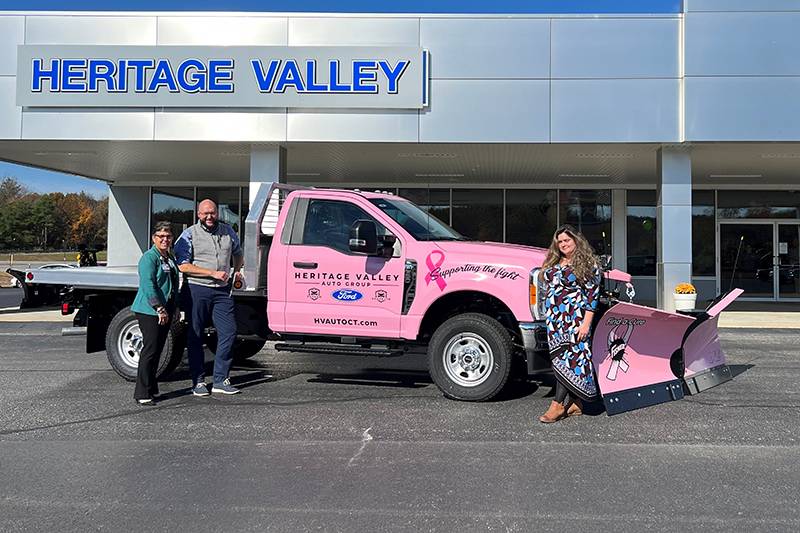 Heritage Valley Ford Makes Donation to Day Kimball Health's Oncology Transportation Fund
10/31/2023
Jake and Rae Dykeman and Heritage Valley Ford recently donated $2,500 to the Day Kimball Healthcare Foundation for Day Kimball Health's (DKH) Oncology Transportation Fund.
Pictured left to right showcasing Heritage Valley's newly wrapped cancer awareness-themed Ford truck with Fisher plow, are DKH Director of Development Kristen Willis Jake Dykeman and Dominique Kintzer, oncology nurse navigator, DKH.
Heritage Valley Ford's donation aligns with the family-owned dealership's tradition of local community support while addressing the critical issue of transportation barriers in Northeast Connecticut that often result in missed or delayed appointments. The Oncology Transportation Fund plays a crucial role in ensuring that patients, particularly those who are facing cancer diagnoses, have access to medical care and services that will greatly improve their health outcomes.