Congratulations and Thank You: Day Kimball Healthcare's 2018 Nightingale Nurses
Every patient we care for deserves the very best we have to give - every day. The nurses featured here are selected as Nightingale Honorees because they are recognized by their colleagues as nurses who exemplify the qualities we strive for in our organization. On behalf of the patients they care for, and the healthcare professionals they work with, we congratulate and thank these ten nurses for the outstanding care and compassion they provide to our patients and the communities we serve.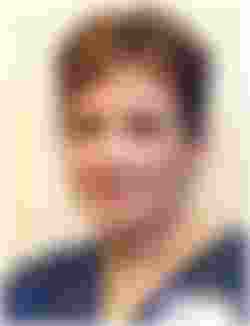 Beth Dabrowski, CNOR, BS, RN
Ambulatory Care Unit - Pre-Admission Testing
Beth is an outstanding nurse who goes out of her way to individualize the patient care experience. A surgical nurse at heart, Beth is able to speak to the patients in terms they understand, answering questions related to the peri-operative experience, and making special arrangements to alleviate their fears. She is consistently focused on providing the best care for her patients, which includes being flexible to float whenever she is needed within surgical services to assist the team. She is true to her word, and is extremely well respected by her team members.
Beth's passion for her nursing profession does not stop here at the hospital; it carries over into the community. She freely gives of her time and talent, focusing on those who are going through treatment for cancer. She provides hand-made pillows, which she personally makes, to all our breast cancer patients here at Day Kimball Healthcare and elsewhere.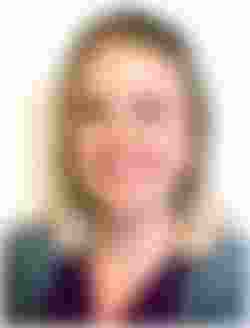 Valerie Deloge, BSN, RN
Intensive Care Unit
Valerie encompasses the true nursing spirit and strives every day to acquire more skills so that she can improve her patient care toolbox. She has recently completed a competency to deliver cardiac medication in the hospital stress lab, signed on to become PICC certified next month and is cross-trained to the PACU. Valerie is a team player in every sense. She just pitches in and does whatever needs doing at the moment, regardless of whose patient it is for. From new IV starts, to toileting, to fixing beeping IV pumps…she quietly "just does."

Although Valerie is a relatively new nurse, she is beyond her years both in confidence and knowledge. Val acts as a Preceptor for new staff and regularly assumes the role of Charge Nurse. She is always upbeat with staff, patients and their families – so much so that repeat admissions frequently request her as their nurse. Val has changed an age-old thinking that one has to be a nurse for many, many years before he or she can make a true difference in the care of patients and in the profession. Val came swinging right out of the gate with the desire and "stick-to-it-ness" to provide the best patient care and to raise the bar for her nursing colleagues.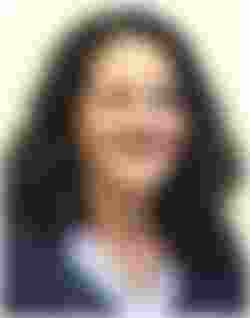 Deborah DeMarco-Perry, BSN, RN
Med/Surg
It is not uncommon to find Deb sitting with her patients and providing a little extra TLC; she will always put her other needs aside if the situation requires and makes the patient feel that they are her only patient. Deb offers her expertise with orthopaedic patients as she takes her time (on duty or off) to attend and teach at the Joint Academy every month. If you have the pleasure of observing her teach, you will see her treat every patient as an individual and patiently answer questions at the patient's level of understanding with a smile and a sense of humor. Her input clearly helps people to relax and feel less anxious about their upcoming surgery.

Deb has demonstrated time after time her excellence in clinical practice. She cross trained to the IV Team and the Emergency Department and is always seeking ways to share her diverse knowledge. She cheerfully volunteers to precept senior level baccalaureate nursing students in their Capstone project and at the end of her time with them, it is clear that they have transformed from nervous student to self-confident novice ready to begin their journey in nursing. She is a staunch patient advocate and maintains excellent communication channels with all members of the interdisciplinary team to assure that the patient is the number one priority.

In the community, for many years Deb has been involved in the local Holiday Dazzle Light Parade and the Cruisin' for Cancer fundraiser as an avid motorcycle enthusiast with her husband. She knows her community and is proud to be part of it in so many ways.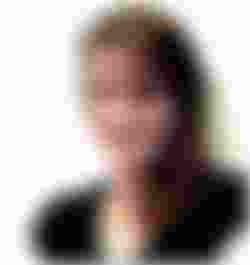 Sharon (Laurito) Hope Bell, OCN, RN
Hematology/Oncology
In oncology, a patient's care is heavily affected by the way their primary nurse treats them and includes them in their care. Sharon always finds a way to make her patients smile and laugh, not an easy feat in the field of oncology. On a more clinical level, Sharon immerses herself in the world of oncology, keeping up to date on new evidence-based practice. Not only does she learn and share the best new ways to manage our patients, Sharon brings these practices to life in our clinic through thorough research, and creating new policies and regimens with our doctors. Her dedication, education, and work ethic has had a significant impact on patient care in our clinic.

Sharon also frequently goes above and beyond for our patients, finding ways to make treatment more personalized and intimate. She started the practice of surprising patients on their last day of chemotherapy with a huge celebration including a certificate, decorations, sparkling cider, and a jolly 'out of tune song' sung by their favorite nurses. No one wants to spend their birthday receiving chemotherapy, but when Sharon is your nurse, you can expect a homemade cake and a personalized birthday gift coming your way.

Outside of the hospital, Sharon participates in charity events and preventative care clinics. Whether it's a Cancer Survivor's Day, Celebrity Bartender Night, or going to the local schools to teach children about nursing, Sharon is the first one to volunteer. She donates hours of her own free time towards preparation, followed by hours of participation. Sharon has created a life-long legacy in the field of oncology. She has worked in this field her entire nursing career. When many nurses burn out in a specialty such as oncology, Sharon thrives with passion and creativity, and compassion.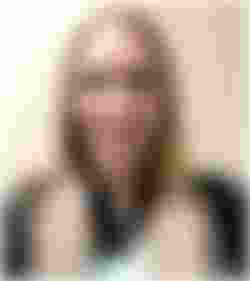 Melissa Johnston, BSN, RN
Emergency Department
Melissa is a kind, caring individual who is relatively new to the nursing profession but has made a tremendous impact in the Emergency Department at here Day Kimball Hospital. She strives for clinical excellence and demonstrates exceptional patient care each and every day, so it's no surprise that feedback from her patients and their family members is overwhelmingly positive. Melissa has also taken on the role of preceptor with new incoming nurses to the department. She has mentored and assisted in their learning process, and with her kind and open personality she allows incoming ED nurses to feel comfortable with asking questions, discussing scenarios, and developing skill sets under her direction.

Melissa also sits on the Stroke Committee, helping to provide community outreach programs educating the general public about signs and symptoms of stroke. She has the ability to break down medical information so the general public understands and can use this information in their day-to-day life. She is an excellent resource to patients, family members, and fellow peers when stroke emergencies arrive to the department. In many instances where patients are in pain or facing a distressful diagnosis, Melissa demonstrates the utmost respect and empathy, demonstrating what nursing represents – the art of caring and compassion.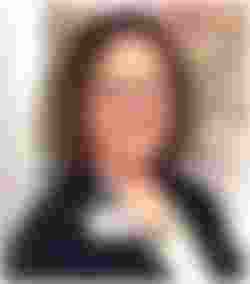 Laura Kroll, BSN, RN
Day Kimball HomeCare
As Clinical Liaison for Day Kimball Healthcare at Home, Laura is the face of our in-home care services in the community and among our healthcare partners. Laura's kind, gentle demeanor, her extensive knowledge of home health and hospice, and her spirit of collaboration are at the heart of our ensuring safe patient transitions each and every day. Within our larger local healthcare system, Laura has played a vital role in our system-wide Transitions of Care program since its inception. Laura is a tireless patient advocate who can make even the most overwhelmed patients and families that may be new to Home Health or Hospice feel safe and at ease.
In addition to her work as a Home Health and Hospice Liaison, Laura dedicates a tremendous amount of her time to our local food pantry. Working side by side with the food pantry Director, Laura puts her heart and soul into ensuring healthy nutrition for all and to improving the lives of those most in need. Laura's team at the food pantry describes her as warm, genuine, compassionate and dedicated, and also as the glue that holds the entire program together.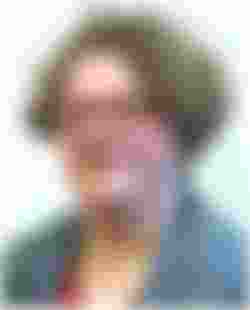 Michelle T. Letendre, NNP-BC, IBCLC
Maternal Child Health
Michelle came to Day Kimball Hospital four years ago as a key member of our neonatal nurse practitioner hospitalist team. She brought with her many years of experience working in a level 4 NICU, and an exceptionally gentle and warm-hearted bedside manner. She makes families feel at ease, even in the most difficult circumstances. Michelle's vast knowledge is evident, and she is committed to providing our patients with the highest level of care possible. She is continually reviewing the most current evidence-based practices, and has been instrumental in incorporating them into our policies and procedures. Michelle is eager to share her knowledge with the unit's nursing staff, and enjoys creating 'teaching moments' whenever the opportunity presents itself.

Michelle has also been instrumental in increasing lactation education and support for our patients. Her role was never intended to be that of a lactation specialist, but she committed herself to obtaining her IBCLC certification. This seems to have inspired her other team members to follow suit, and to date, another of our NNPs has received her IBCLC certification, and 2 others have become Certified Lactation Counselors.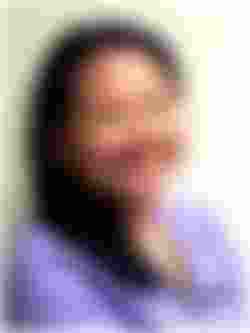 Vanmaly Sangasy, BSN, RN
IV Team/Oncology
Vanmaly ("Vahn") has made a significant impact on both the nursing staff and patients at Day Kimball Hospital. She stands as an example to all who wish to pursue a career in nursing to believe in your dreams. Vahn came to the US from Thailand as a teenager who did not speak English. She began working in the Day Kimball Hospital cafeteria and was introduced to many healthcare professionals. She worked very hard to learn the language and when the time came to go to college, nursing was her chosen career path. Vahn is an exceptionally caring and competent nurse who has dedicated her life to helping others.

In the future, in addition to providing translation for the Asian community, Vahn plans to dedicate the rest of her life to caring for this population. She is currently in her last year of a nurse practitioner program and plans to work in primary care in our community. Vahn's legacy is one of absolute excellence in best practice for IV insertion, care, maintenance and evidence-based practice. Her legacy goes beyond mere technical skills to include culturally competent and community-driven care.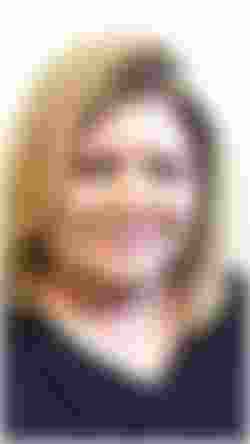 Cynthia Solitro, RN
Behavioral Health
Cynthia "Cindy" Solitro has been and continues to be an excellent psychiatric nurse. For the past 10 years she has exemplified what it means to be a caring nurse for our behavioral health patients at Day Kimball Healthcare. She is an excellent mental health advocate and a mentor to her staff. She is also active in advocating for behavioral health issues in the community, helping to make many connections between various agencies and services in order to better serve patients.