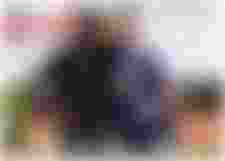 Hospice and Palliative Care, a service division of Day Kimball Healthcare (DKH) at Home has a mission to enhance the lives of its patients through an individualized care plan that meets their physical, psychosocial, spiritual, and emotional needs.

Elaine Marcheterre, registered nurse with Day Kimball Healthcare at Home, embodies this mission, going above and beyond the call for patients – something she strives to do every day.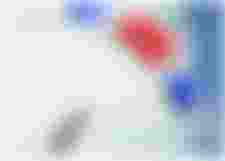 On Saturday, July 13 Linda Leech, a patient of Marcheterre's, had her bucket list fulfilled when she took part in a tandem skydiving experience at Skydive Danielson.

Leech, 59, of Ballouville, CT was diagnosed with follicular lymphoma in April 2016 which progressed into diffuse large B-cell lymphoma. This diagnosis has made her a frequent visitor to DKH's Rose Bove LaRose Cancer Center. She was recently admitted to the care of the Hospice program.

"As a Hospice nurse, we encourage our patients to share their personal stories, favorite hobbies, and any desires or wishes left unfulfilled," said Marcheterre. "The Hospice team tries our best to extend opportunities that can be accomplished in a reasonable, safe and meaningful way."

Leech expressed a desire to skydive with Marcheterre who became determined to help her patient complete her final checkpoint on her bucket list.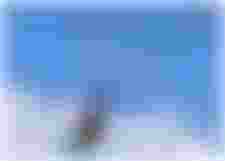 After receiving several denials to skydive due to a rare form of neuropathy, Leech had started to give up hope. In an effort to extend the Hospice philosophy beyond the clinical realm, Marcheterre recognized an opportunity to provide comfort to Leech in a non-clinical fashion - even if it meant that Marcheterre would have to skydive herself for Leech. Marcheterre and the Hospice team's dedication paid off when Leech was finally approved by Skydive Danielson to take part in the jump.

Despite spending the last three years undergoing cancer treatment, Leech fearlessly made the 14,000 foot leap. Marcheterre jumped first followed by Leech, each with an instructor strapped to their backs. For the first 60 seconds, it was all free fall.

Commenting on the experience after landing, Leech said "It was total peace, and we went through a cloud! This was my dream, last on my bucket list."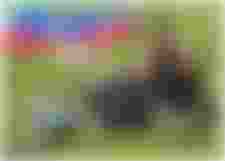 "Hospice care is often misunderstood," said DKH at Home Executive Director Renee Smith. "Hospice can help a loved one die with dignity and grace, but it is really more about living than dying. The program is designed to enhance patients' quality of life as much as possible. We want our patients to live life to the fullest and complete things they always wanted to accomplish. This could be things they used to do in everyday life, or something a little more extreme that they just never were able to do. Watching Linda fulfill her dream of skydiving surrounded by her family and Hospice team was one of the most rewarding experiences I have had in my career, and a beautiful example of what Hospice is really all about."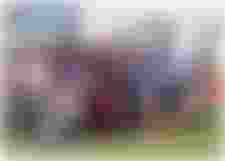 Hospice is a specialized form of medical care that seeks to provide comfort and maintain a patient's quality of life for those facing a life-limiting illness, disease or terminal condition. The earlier hospice services are initiated, the more time available for the individual and family to benefit from the services.

"My dream of skydiving became more than something to just cross off on my bucket list. I wanted to show everyone that Hospice is more than just dying," said Leech. "Growing up, Hospice to me meant death since both my grandmothers passed away while on Hospice. But now, in just two months, I am a different person. Hospice has been a savior, not a death warrant."

Leech expressed appreciation of the Hospice team, especially Marcheterre, for helping her fulfill her wish. "Hospice is awesome. They made it possible. Day Kimball is a place for people to go for all their needs, including Hospice. I would recommend it to everyone."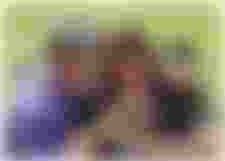 "Linda is an inspiration for me, for all she has been through and for fiercely maintaining her independence. The experience was like nothing I could explain, very freeing. It is something you would have to experience for yourself. I am thankful our wonderful team at DKH at Home could make this dream happen for her. It is definitely a team effort," said Marcheterre.

Leech would also like to acknowledge her social worker, Rachel Bamber, her physical therapist, Susan Honeychurch, her physical therapy assistant, Andrea Beausoleil-Devlin, and her homemaker Sherry Regener for their contributions to her care as well as the staff within the Rose Bove LaRose Cancer Center at Day Kimball Hospital.

Hospice & Palliative Care of Northeastern Connecticut is a Medicare certified hospice program, licensed by the state of Connecticut and is accredited by The Joint Commission.
View Linda and Elaine's Skydiving experience here.

Learn more about Hospice & Palliative Care of Northeastern Connecticut www.daykimball.org/athome.
Top Left: (l. to r.) Linda Leech and her Hospice nurse, Elaine Marcheterre, prepare for a 14,000 foot jump at Skydive Danielson on Saturday, July 13.

Top Right: Linda Leech skydives in tandem with trained instructor at Skydive Danielson.

Center Left: Linda Leech checks skydiving off her bucket list, as she finds peace floating through the clouds.

Center Right: (l. to r.) Linda Leech reflects on her dream coming true after landing safely with her trained instructor.

Bottom Left: Linda Leech surrounded by many friends, family, and caretakers pre-flight at Skydive Danielson.

Bottom Right: (l. to r.) Day Kimball Healthcare at Home registered nurse, Elaine Marcheterre, embraces her patient, Linda Leech, moments after landing from a 14,000 foot dive.