How Do You Know It's Time for a Total Joint Replacement?
10/17/2016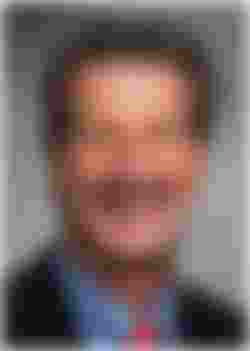 Our baby boomer generation is producing both an increasingly aging and more physically active segment of our population in greater numbers than ever before. A byproduct of this "epidemic" is the increasing incidence of osteoarthritis (also called degenerative joint disease) seen in Orthopedic practices like mine, particularly in the hip and knee. While it's normal to have occasional aches or pains, it's important to know when it's time to see a doctor for treatment or perhaps even joint replacement surgery.

If you regularly suffer from stiffness, pain or swelling in the joint, you should see an orthopedist for evaluation. Non-operative treatments may include activity modification, physical therapy, weight loss when needed, anti-inflammatory medications, various injection therapies such as steroids and visco-supplementation, and dietary supplements.

When non-operative treatment fails, and when your quality of life is being adversely affected by your osteoarthritis because you would rather remain sedentary than deal with that painful hip or knee, then that is the time to consider total joint replacement. You certainly would not be alone; the American Association of Hip and Knee Surgeons (AAHKS) estimates that as many as 500,000 hip replacements and 3,000,000 knee replacements may be performed each year by the year 2030.

If your condition does require surgery, it's important to know that the latest technology in total joint replacements means that patients can regain significant function and quality of life with significantly less recovery time and pain than in years past.

Pre- and post-surgical care is also key to reducing the length of your hospital stay and enhancing functional outcomes. At my practice, for example, we engage patients even before surgery at a "Joint Academy" program. The program helps them to understand what's to come and what they can do ahead of time to prepare their bodies for the best possible recovery. After surgery, patients are typically in the hospital for only one to two days, during which time they receive immediate physical therapy services to speed and aid in recovery and regaining strength.

While the thought of surgery can be daunting for some, the elimination of the pain, suffering and reduced mobility that osteoarthritis can cause is more than worth it. Studies show that eight out of 10 people who have hip or knee replacement surgery are pain-free within a year. And for nine out of 10, that new joint will still be functioning well 20 years after surgery.

Dr. Scott Green is a Doctor of Osteopathic Medicine and board certified orthopedic surgeon. Dr. Green practices at The Center for Bone and Joint Care in Putnam and performs total joint replacement surgery at Day Kimball Hospital, where the comprehensive hip and knee replacement program has been awarded the Gold Seal of Approval by The Joint Commission.