Is Colorectal Cancer Preventable?
03/02/2020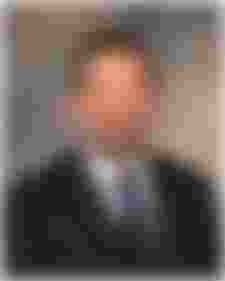 March is Colorectal Cancer Awareness Month, the perfect time to talk about prevention.

Colorectal cancer arises from the abnormal growth of cells, called polyps, in the lining of the colon and rectum. Polyps can be "hyperplastic," with no risk of cancer, or "adenomatous," that if not treated, can develop into cancer.

Among cancers that affect both men and women, colorectal is the second leading cause of cancer deaths in the U.S.

Colorectal cancer usually occurs in people with little or no genetic risk. While there's no sure way to prevent colorectal cancer, there are things you can do that might help lower your risk, such as changing the risk factors that you can control. Modifiable risk factors include obesity, smoking, and lack of physical activity. Factors that can't be controlled are family history, age (50 and older), race, and inflammatory bowel disease.

Precancerous polyps and colorectal cancer don't always cause symptoms. If you have symptoms, they may include blood in stool, a change in bowel habits, weight loss, abdominal fullness, or persistent tiredness.

The most effective way to reduce your risk of colorectal cancer is to get screened routinely. Colorectal screening saves lives by identifying and removing polyps before they turn into cancer. Several screening test options are available to help doctors find colorectal cancer early, when it may be more treatable.

One way to test for colorectal cancer is to look for hidden blood in stool. Fecal occult blood tests (FOBT) check for small amounts of blood in stool that cannot be seen with the naked eye. Guaiac FOBT uses a chemical to detect "heme," a component of the blood protein. The fecal immunohistochemical test (FIT) uses antibodies to detect human hemoglobin protein.

Cologuard, a stool DNA test, is another way to detect blood in stool, as well as nine DNA biomarkers in three genes that have been found in colorectal cancer and adenomatous polyps.

Although fecal and DNA testing are important screening tools, if a positive test is found, a colonoscopy will be required. Colonoscopy is a test where the entire colon and rectum are examined using a colonscope. Studies suggest that colonoscopies reduce deaths from colorectal cancer by about 60-70%. The American Cancer Society now recommends starting screening at age 45 due to the increasing incidence of colorectal cancer in younger people.

Talk with your physician about when you should begin screening and what test is right for you.

Dr. Carlos Morales is a board-certified general and colorectal surgeon at Day Kimball Hospital. For more information on surgical care available at Day Kimball Healthcare, visit www.daykimball.org/surgery.
Related Areas of Interest
Patient Services | Cancer Care
Surgical Care | General Surgery
Provider Profile | Carlos Morales, MD
Provider Info Sheet | Carlos Morales, MD
Blog Article | A Colonoscopy Could Save Your Life