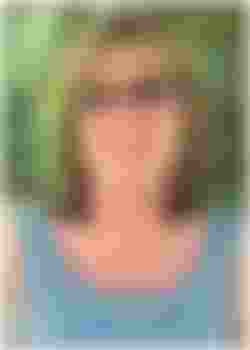 Janet Johnson, Pastoral Care and Volunteer Services coordinator at Day Kimball Healthcare (DKH), has been awarded the Certified Administrator of Volunteer Services credential by the Council for Certification in Volunteer Administration. This national credential distinguishes an individual as being among the elite in the field of volunteer management in healthcare.
Johnson has worked at DKH for 20 years, the last 12 as coordinator of pastoral care and volunteer services. In that role Johnson is responsible for managing all aspects of DKH's Hospital, Hospice and Junior Volunteer programs as well as coordination of various other pastoral care services.
DKH Chaplain Rev. Jonathan Scott, who has worked closely with Johnson for 15 years, said "I feel extremely blessed to have the opportunity to work with Janet. She is exceptionally competent, accomplishing multiple tasks each day with skill and grace. Janet is also an excellent listener and has a welcoming presence that permeates our office, creating a space of refreshment and renewal for volunteers, fellow employees and visitors."
Johnson, a native of Woodstock, CT who currently resides in Brooklyn, CT, echoed Rev. Scott's sentiments, saying "It is very gratifying to have accomplished this goal. I am thankful each day for the people I get to work with"
To earn the CAVS designation, an individual must satisfy eligibility requirements that incorporate a blend of work experience and education, agree to adhere to professional standards of conduct and pass the CAVS examination, which tests knowledge required of a competent healthcare volunteer services manager in six areas: planning and program development; management of human resources; finance; organization and management of services; outreach, advocacy and public relations; and professional development. Once earned, the certification is valid for three years.
The CAVS credential is sponsored by the Association for Healthcare Volunteer Resource Professionals (AHVRP), a professional membership group of the American Hospital Association. AHVRP provides education, recognition for personal and professional achievements, national networking as well as affiliation and collaboration with the American Hospital Association on public policy and advocacy issures related to healthcare volunteer services and retail operations. For more information about AHVRP, visit www.ahvrp.org.
The CAVS certification program is administered by the Council for Certification in Volunteer Administration (CCVA), which advances the profession and practice of volunteer resource management by certifying individuals in any setting who demonstrate knowledge and competence in the leadership of volunteers.
To learn more about volunteer opportunities at DKH, visit www.daykimball.org/volunteer.