Jennifer LeDuc, Quality and Operations Director at Day Kimball Healthcare At Home, Elected to Board of Directors of Connecticut Association for Healthcare at Home
02/09/2021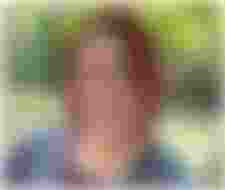 Jennifer LeDuc, RN, MSN, and director of quality and operations at Day Kimball Healthcare (DKH) At Home, has been elected to the Connecticut Association for Healthcare at Home (CAHCH) Board of Directors.

CAHCH represents all in-home care providers in Connecticut, including skilled home healthcare, hospice, and private-duty agencies. The Board oversees the many committees and activities of CAHCH that work to shape the future of in-home healthcare services in the state of Connecticut. These committees develop best practices for providers of skilled and un-skilled home care agencies by developing policies, providing education, and providing legislative and regulatory advocacy for in-home care providers. LeDuc's two-year term on the Board began in January 2021.

There are currently 17 members on the Board, including home health agency leaders and industry financial and quality experts from around the state. Openings on the Board are announced to all CAHCH members, and nominations are received and voted on by Board members. LeDuc was nominated by Renee Smith, RN, MSN, Vice President of Post Acute Services, Day Kimball Healthcare.

"Jenn has extensive experience in the field of home health and hospice, and her passion for our industry and the nursing profession is contagious" said Smith. "Here at Day Kimball, in our local community, and at CAHCH where she has long been active as an educator and committee member, Jenn is well respected as expert in her field. As a registered nurse who began her career providing in-home care, to leading the clinical operations of our agency today, I knew she would bring a valuable perspective to the Association's board, and I couldn't be more proud of her for being elected."

When asked about having been selected as a Board member, LeDuc said, "I am honored to have been selected. I have worked with CAHCH for many years and I believe the Association's work and advocacy for home health care and hospice is invaluable. They help ensure that the voices of home health care patients and providers are heard at the state and federal level. As a board member, my goal is to bring forward the home health care challenges unique to our rural community, and to learn and collaborate with home health care leaders from across the state to make DKH At Home even stronger."

LeDuc's 20-year career at DKH began as a nurse intern on the medical-surgical unit before transitioning to Day Kimball HomeCare where she has held positions including intake and outreach coordinator, clinical nursing supervisor, and quality and reimbursement manager. In her current role as director of quality and operations at DKH At Home, LeDuc is responsible for the agency's quality improvement program, regulatory compliance, and all clinical operations.

In 2013, LeDuc received the Nightingale Award for Excellence in Nursing, a statewide recognition program that honors nurses for their exceptional contributions to the profession. She is a presenter of Patient Centered Care Management for the New Home Care Clinician Series for CAHCH and a former member of the CAHCH policy committee.

Day Kimball Healthcare At Home offers a wide range of compassionate and personalized in-home care services throughout Northeast Connecticut. Day Kimball Healthcare At Home's services include Day Kimball HomeCare, Day Kimball HomeMakers, and Hospice & Palliative Care of Northeastern Connecticut. Learn more at daykimball.org/athome or call 860-928-0422.

PHOTO CAPTION:
Jenn LeDuc, RN, MSN, and director of quality and operations at Day Kimball Healthcare At Home elected to the Connecticut Association for Healthcare at Home Board of Directors.