Killingly Springfest to Support Day Kimball Healthcare's Burdick Family Birthing Center
05/02/2019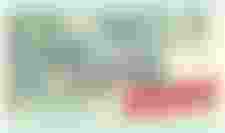 Day Kimball Healthcare (DKH) and the Woman's Board of Day Kimball Hospital are proud to participate in the Killingly Springfest on Saturday, May 11. The event will take place from 9:00 a.m. to 3:00 p.m. at Davis Park in downtown Danielson, Connecticut.

Davis Park will be bustling with food vendors, local artisans and crafters, and community businesses. The festival will feature fun for the whole family and activities for all ages, including live music, Jeep rally, yoga, road race, parade, kid's activities, food, beverages, and more!

Many activities are free but some may require registration or a fee to participate. A portion of the Killingly Springfest proceeds will support the Woman's Board of Day Kimball Hospital's pledge of donating $200,000 towards renovations in the Burdick Family Birthing Center at Day Kimball Hospital.

"We are honored to have been selected by the Killingly Springfest committee as recipients for a portion of the event proceeds," said Anne Diamond, DKH President and CEO. "Our goal at Day Kimball Hospital's Burdick Family Birthing Center is to ensure that each family has an exceptional, personalized birthing experience. These proceeds will help support our continued efforts to enhance the quality of women's health services at DKH."

Join DKH and the Woman's Board of Day Kimball Hospital to celebrate the Northeast Connecticut community, its businesses, and the Killingly Springfest. Visit the Day Kimball Healthcare tent at the festival to learn more about services available through the health system.

For more information about the Killingly Springfest visit killinglyspringfest.com.