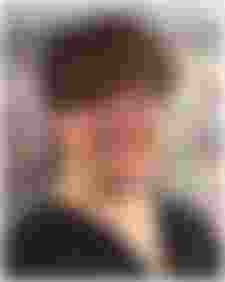 Kim Durand, RN, Clinical Manager of HomeCare for Day Kimball's In-Home Care Division, has been named employee of the month for January by Day Kimball Healthcare (DKH).
Durand, who has been working at DKH for almost thirty years, manages the day-to-day clinical care of the Home Health population and provides support, mentorship, and education to the HomeCare nurses in the field. In her role, Durand coordinates the utilization of all patient care resources and services.
Renee Smith, RN, MSN, Executive Director of In-Home Care said, "Kim is a strong and compassionate leader whose commitment to our patients and employees is truly remarkable. Even in the midst of significant change within our HomeCare and Hospice programs, Kim has remained positive and focused, and she has served as a role model for both her peers and staff alike. Kim's extensive knowledge of homecare and hospice, along with her exceptional clinical skills, has made her a valuable resource for others throughout the healthcare community. Kim is a true professional and a genuine team player who always puts the needs of our agency and our patients ahead of her own."
Upon learning about being named employee of the month, Durand said, "I am honored and humbled by this award. I have the privilege of working with the best team and the care we provide for patients makes my job so special."
When asked about what she likes most about her job she said, "What I love most about HomeCare is working with the patients where they are at, in their homes. When patients are at home it allows them to have freedom and control of their life. Being home is where they want to be and there is no other area of nursing where you get to see that. I see my patients as the people they are. I am so fortunate in my job to get to see how and where these people live. I love being able to help patients learn what is impacting their health in their everyday lives or causing their struggles. I have truly found love in nursing, especially in HomeCare. It has been a wonderful job."
Durand grew up Thompson, CT, where she currently resides with her husband, two of three daughters and one of three grandchildren. She attended St. Vincent's Hospital School of Nursing and Assumption College, both in Worcester, MA, to obtain her diploma of Nursing. Durand is currently enrolled in the Masters in Nursing Program Management through Western Governors University, online. She is also certified in Integrated Chronic Care Management through Sutter Center for Integrated Chronic Care.
PHOTO CAPTION: Day Kimball Healthcare January Employee of the Month, Kim Durand