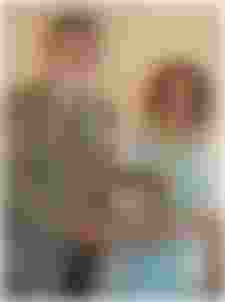 Laura Kroll, RN, BSN has been named employee of the month for June at Day Kimball Healthcare (DKH). She is the HomeCare community liaison nurse for Day Kimball Healthcare at Home which is part of the DKH integrated healthcare system.
Kroll, whose nursing career spans more than 32 years, began working at DKH in 1991 as a HomeCare nurse and later as a private duty nurse. She has held her current position as HomeCare community liaison nurse since 2012.
In this role, her primary responsibility is to establish a positive image for home care and hospice services which includes marketing the HomeCare agency to local skilled nursing facilities, hospitals and physician practices. Her position also entails coordinating all aspects of the discharge of patients to the DKH home health agency, arranging and conducting quarterly hospice in-services, attending the daily transition of care rounds, coordinating referrals with HomeCare intake coordinator, as well as educating all staff and departments of the role of home care. She is also a member of the Hospital Transition of Care Committee and a member of the Quality Committee at Creamery Brook Assisted Living, Brooklyn, CT.
At an award ceremony recently held at DKH, Kroll's supervisor, Jennifer LeDuc, quality and reimbursement manager for Day Kimball Healthcare at Home stated, "When you work with Laura, you can see that the most important thing at the time is the patient. Laura strives to make sure we do our best for our patients by building bridges for communication between care providers." She went on to say, "Laura's sincerity and kindness are her defining qualities. She is caring and genuine and these characteristics come forward in everything she does."
After being asked about what she likes most about her job Kroll stated, "I like helping patients reach their goals, whether it's returning home after a lengthy rehab stay or coordinating a Hospice referral so a patient can be comfortable and at peace. I also like working with and meeting the wonderful people in our community."
When asked about being named employee of the month, Kroll said, "I am honored and sincerely humbled. I am surrounded by an amazing team of superstars and feel fortunate that I get to work with all of them. I feel blessed and much gratitude to God for all the gifts He has given to me."
Kroll was born and raised in Long Island, NY and currently resides in Woodstock, CT, where she lives with her husband of almost 32 years. She attended Molloy College of Rockville Center, NY to obtain her bachelor of science in nursing. She has been a volunteer at Friends of Assisi Food Pantry in Danielson, CT for 17 years and currently serves as their assistant director.
PHOTO CAPTION: (l to r) Day Kimball Healthcare President and CEO Joseph Adiletta, and June Employee of the Month Laura Kroll, at Kroll's Employee of the Month celebration in June.