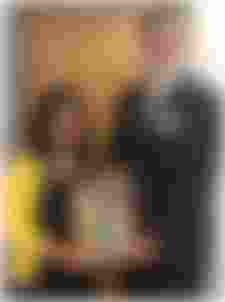 Lilybeth Ly, physical therapist for Day Kimball Healthcare, has been named Employee of the Month for April by Day Kimball Healthcare (DKH).
Ly began her career at DKH in 2006 and has been a physical therapist for the last fourteen years. She is responsible for evaluating patients and tailoring individualized treatment plans in an effort to reduce and/or prevent disability to help patients achieve their maximum functional potential. She is especially interested in women's health and is involved in a new program in her department that offers specialized care for the symptoms of pelvic floor dysfunction.
According to Jerome St. Sauveur, director of physical medicine, "Lily is deserving of this honor. For some time she has felt there was a need to offer more in terms of physical therapy for women's care. Lily advocated for expanding the services our department offers, pursued her desire to learn more and took it upon herself to seek additional training. This shows how deeply she cares for and is committed to our patients, while also supporting the addition of a new program that DKH is now offering to the community. Lily also graciously offered to share the process by presenting in-service education to the staff."
In response to being named employee of the month, Lily stated, "I never expected this to happen but I am happy and humbled that my contributions to the department are appreciated."
When asked about what she likes most about her job she said, "First, I am blessed to be able to help patients resolve their pain and reach their maximum potential of function and mobility. Second, I enjoy the chance to learn to interact with different kinds of people, and have the opportunity to understand their concerns and help them reach their goals. Finally, being able to work with wonderful co-workers, particularly the Danielson crew who are supportive and fun, helps me enjoy my job."
Ly was born in the Philippines, and currently resides in Dudley, Massachusetts with her husband, twin babies, and parents. She attended Silliman University in Dunmaguete City, Philippines to obtain her bachelor of science in physical therapy. She is currently attending Utica College, Utica, New York to finish her transitional doctorate of physical therapy education.

PHOTO CAPTION: (l to r) April Employee of the Month Lilybeth Ly, and Day Kimball Healthcare President and CEO Joseph Adiletta, at Ly's Employee of the Month celebration on April 25.