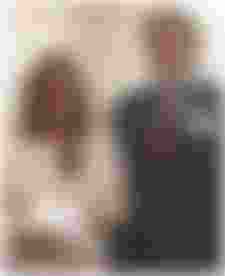 Lisa Reardon, LCSW, Staff Psychotherapist at Day Kimball Healthcare's Behavioral Health Clinic in Putnam, has been named employee of the month for December by Day Kimball Healthcare (DKH).
Reardon began working for DKH nine years ago and has worked in the mental health field for 20 years. In her role as Staff Psychotherapist, Reardon is responsible for providing talk therapy to various adult patients with chronic mental health concerns as well as to those coping with life transitions.
According to Dr. Andre Bessette, Psychologist and Supervising Therapist at DKH's Outpatient Behavioral Health Clinic, "The Behavioral Health Clinic is very proud to have Lisa Reardon be the recipient of the December Employee of the Month Award. Lisa brings an unconditional compassion for patients and colleagues alike, and is untiring in her willingness to team with her peers on behalf of our client population. She is passionate and committed to providing the highest standard of care to her patients. She very much deserves to be recognized by and amongst her peers for this award."
At a celebration to honor Reardon on December 28, DKH President and CEO Joseph Adiletta spoke to how Reardon exemplifies the qualities valued most among staff at the organization.
"Lisa's role in the Behavioral Health Clinic requires her to provide an outlet to her patients and really listen to their challenges and problems. It takes a very special person to do what Lisa does, and to do it while remaining cheerful and kind. Lisa's attitude and spirit is truly an outstanding example and testament to what it means to be a part of Day Kimball. It is clear that her peers see her as a positive part of this organization and in the community," Adiletta said.
When asked how she feels about this award, Reardon was surprised and appreciative of the recognition. She said, "What I enjoy most is creating healthy therapeutic relationships and alliances with people who are trying to maintain and improve their mental health. I consider it a privilege to be entrusted with people's life stories and struggles. I am so fortunate to work in our community hospital that provides help and care to so many in our local area."
Reardon was born in Webster, MA and grew up in Thompson, CT. She currently resides in Woodstock with her husband, Marty, and son, Lucas, and several pets including a dog, cat and four fish. Reardon is a licensed clinical social worker and holds a bachelor's degree in psychology from University of Connecticut in Storrs, CT where she graduated magna cum laude. She also holds a master's degree in social work from Springfield College in Springfield, MA.
PHOTO CAPTION: (l to r) Day Kimball Healthcare, December Employee of the Month Lisa Reardon and President and CEO Joseph Adiletta, at Reardon's Employee of the Month celebration at Day Kimball Hospital, Wednesday, December 28, 2016.