Local High School Students Deliver 'Cards of Cheer' to DKH Healthcare Heroes
02/02/2021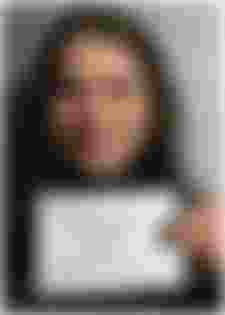 Since the beginning of the COVID-19 pandemic, healthcare workers across the nation have been working long hours while wearing layers of protective equipment to help save lives. Their commitment inspired Marianapolis student, Olivia Sczuroski, to show her appreciation for her community's healthcare heroes working during the pandemic.

In her junior year at the local preparatory school, Sczuroski formed a student club called Cards of Cheer. "Our main goal is to create cards, letters, and artwork to show appreciation and spread love to those who deserve some extra smiles," said Sczuroski. "With COVID-19 only spreading faster and farther, writing to healthcare workers seemed to be incredibly important."

The 17-year-old rallied her fellow students and club members, and garnered the support of the Cards of Cheer club faculty advisor, Mrs. Pamela Ruff, to collect more than 120 messages of gratitude for the staff at Day Kimball Healthcare to share just how much they appreciate their hard work and sacrifice. Their cards have been given out to staff across the healthcare system.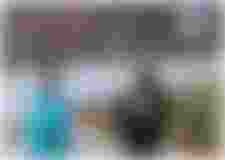 Sczuroski's inspiration also came from her own family. "This pandemic has affected everyone," she said. "We have lost multiple family members to COVID-19 and my sister, who is a healthcare worker in Newport, Rhode Island, is also risking her life each day to serve her community. While we know our cards won't stop the pandemic, we hope they will provide a moment of serenity for our healthcare heroes. We want them to know that they are seen, appreciated, valued, and loved."

Sczuorski says she is considering a career as a social worker or a human rights attorney so that she can help others like the staff at Day Kimball Healthcare who help patients and families in their communities every day.

Olivia's mom Susan Kershaw-Sczuroski says, "We are proud of Olivia's initiative and empathy in organizing a group to reach out to healthcare providers and let them know how much they are appreciated. Their sacrifices have not gone unnoticed."

Sczuroski said she hoped this would not only uplift the spirits of DKH's healthcare workers, but inspire others to find ways to show healthcare workers across the country just how appreciated they are.

"Give what you can. Whether that be your tip from work, a card with kind words, or an appreciation post on social media. Spread some love and show you care," said Sczuroski.
Photo Captions (in order of appearance):
Marianapolis students write over 120 messages of gratitude to show their appreciation for the staff at Day Kimball Hospital during the COVID-19 pandemic.

Marianapolis Preparatory School junior, Olivia Sczuroski, rallies fellow students to collect more than 120 messages of gratitude for the staff at Day Kimball Hospital.

Olivia Sczuroski (pictured at right), student at Marianapolis Preparatory School in Thompson, Connecticut, delivers 'Cards of Cheer' to Kristen Willis (pictured at left), Director of Development at Day Kimball Healthcare.
Areas of Related Interest