The freshly renovated
gift shop at Day Kimball Hospital
has a wonderful selection of cards, jewelry and unique gift items. Purchases at the gift shop are tax free and complimentary gift wrapping is offered with each sale. All proceeds from sales at the shop go to the Woman's Board and provide a major source of funding for our pledges to Day Kimball Hospital.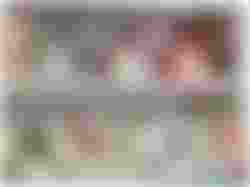 The Shop is operated and managed solely by dedicated volunteers. Volunteering at The Shop is a wonderful opportunity for Woman's Board members to fulfill their commitment to the organization, however, we warmly welcome volunteers who are not Woman's Board members. If you would like information on how to volunteer, please stop by and visit with our managers at The Shop or contact Janet Johnson, Volunteer Services Coordinator for Day Kimball Hospital at (860)928-6541, ext. 2279.
The Shop is open 9:00 a.m. to 4:00 p.m., Monday through Friday.