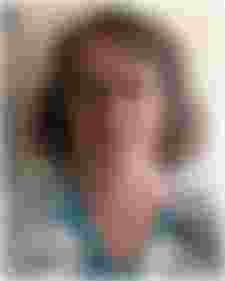 In celebration of 125 years of service, DKH is showcasing many of our longest-serving employees who have dedicated 40 or more years to our organization. Here's a chance to get a more personal look at the people woven into the history of your community hospital.
This month we recognize Susan Strand, RN with Day Kimball Hospital's Med/Surg department, who began working at DKH in July 1976. Susan was born in Rhode Island and lived in Broad Brook, Connecticut until 1967 when here family relocated to Putnam. She attended Putnam High School, class of 1973, when she began her career at DKH as a "candy striper," a volunteer who assisted hospital staff. The term candy striper is derived from the red-and-white striped pinafores that female volunteers traditionally wore. Susan now resides in Thompson, CT with her husband and two sons.
Susan was also selected as one of ten DKH nurses to receive the organization's Nightingale Award for Excellence in Nursing this year, and was honored at a banquet for all of eastern CT's Nightingale Nurses on Thursday, May 2. This statewide nursing recognition program honors nurses for their exceptional contributions to the profession.
"I have loved working at DKH and I wouldn't give a thought to working anywhere else. I have grown and matured in my nursing practice thanks to many coworkers and mentors. I treasure all the friends I have made over the years and wish them all the best."
Read on to learn more about Susan, including what inspired her career choice and more in this spotlight.
#DKHTurns125 #DKHEmployeeSpotlight
-------------------------------
When did you begin working at DKH? I have been at DKH a long time. I started at DKH when I was still in high school.
What roles have you had at DKH? I and three of my friends were "candy stripers" working under Ruby Lang who was the volunteer coordinator at the time. Three of us went onto become registered nurses. That was in 1969-1970 before the "R" building was constructed.
Once I turned 16, I got a paying job in the coffee shop at the Hospital serving as a weekend waitress.
I was offered a position as a graduate nurse during the night shift right out of nursing school and have stayed at Day Kimball Hospital ever since. I worked under another nurse until I passed my boards. After passing my boards, I worked as a float nurse for six months. At that time the Hospital was having difficult filling the night shift pediatric nurse position, so I was asked to temporarily fill the role, which I remained in for three and a half years. In 1980, I transitioned into nursing on the medical/surgical floor during the night shift where I continue to work today as the clinical coordinator. I did orient and do some per diem work in the Ambulatory Care Unit, have had to give it up as there was a greater need in the med/surg unit.
Do you remember your early days of working at DKH? I remember working on the floor helping the nurses by passing out drinks, making beds and other minor duties. I also worked visitor control with another adult volunteer distributing passes to visitors. At that time, only two visitors were allowed per patient. We were stationed at what was then the main entrance, which today functions as the doctor's entrance.
What sparked your interest in healthcare? I went into nursing because I wanted to honor my mother's memory by following in her footsteps as a nurse. I even tried to get into the same nursing school she went to but they were closing down when I made inquiries. I also like to help people so I thought it would be a good fit.
Where did you receive your education? After graduating from high school I attended the Joseph Lawrence School of Nursing which was associated with Lawrence and Memorial Hospital. I worked the summers between school as a nurse's aide at DKH.
In addition to nursing school, I also attended Mitchell College for one year, where I completed my Science, English, and Psychology courses.
After being in nursing for five years, I studied for and passed the testing for Medical Surgical Nursing Board Certification which I have maintained. A few years later I started an external degree program to pursue my Bachelor of Science in Nursing. Life happened and I was unable to finish.
What do you like most about your job? I enjoy my job a lot. In addition to my managerial duties, I still get to do bedside nursing which gives me a lot of satisfaction. It's the best of both worlds. I get to help my patients get better and sometimes I have the honor of easing the way for patients and families when the end is near. I also help orient new graduate nurses and start them on their nursing journey.
What do you like most about working at DKH? I have loved working at DKH and I wouldn't give a thought to working anywhere else. I have grown and matured in my nursing practice thanks to many coworkers and mentors. I treasure all the friends I have made over the years and wish them all the best.
What is your proudest moment at DKH? My proudest moment was when I was honored as employee of the month. To have been recommended by a coworker and chosen was very moving and it inspired me to do an even better job at caring for people.
With this being DKH's 125th anniversary, what do you think makes DKH so special? I think DKH is a great community hospital and that is part of what makes it great; local people working together to provide the best care for everyone who lives in our community.
What do you like to do outside of work? Outside of work, I enjoy gardening and sharing what I grow. I also enjoy knitting and crocheting and you can usually see some of what I have made entered at the Woodstock Fair. I am an avid reader and my husband and I love to take vacations on Cape Cod and "walk the flats." Anyone who knows me knows how much I love to bake. My coworkers look forward to the cookie platters and homemade hard candy I bring in every year at Christmas time.