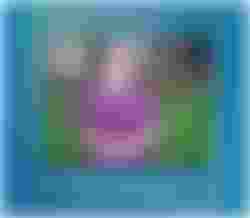 Lori Hamilton, clinical coordinator in the medical/surgical department at Day Kimball Hospital, has been named employee of the year for 2020 by Day Kimball Healthcare (DKH).
Hamilton's selection was announced at DKH's staff appreciation barbecue held at Day Kimball Hospital on Thursday, May 27, where Kyle Kramer, chief executive officer of Day Kimball Healthcare, and Janice Thurlow, chairman of the Day Kimball Healthcare Board of Directors, presented her with the award.
"Lori is an exceptional employee and we are very appreciative of the positive impact she has had on patients' lives during her tenure with DKH," said Kramer. "We commend her for being a positive example within the organization and we are so glad we could honor her with this award."
Hamilton, who began her healthcare career path during high school as a certified nursing assistant, has been a nurse for 24 years. Prior to joining Day Kimball in February 2000, Hamilton worked as an emergency medical technician and as a nurse in intensive care, emergency and acute rehab settings. In her role as clinical coordinator for the medical/surgical department, Hamilton is responsible for supporting the unit's nursing staff, providing staff education, and assisting with direct patient care.
"We are so proud to see Lori receive this recognition," said her supervisor, Deb Blackmer, clinical manager in the medical/surgical department at Day Kimball Hospital. "Her dedication of over 20 years at Day Kimball providing excellent patient care and mentoring staff and leadership on the medical/surgical unit make her well deserving of this achievement."
In response to being named Employee of the Year, Hamilton said, "I am so honored for receiving this award. I find myself thankful and grateful for working with such an amazing team. It was great to see everyone at DKH rise to the challenges that 2020 presented."
Hamilton earned an associate degree in nursing from Quinsigamond Community College, Worcester, MA in 1996 and received a Bachelor of Science degree in education and psychology from Worcester State College in 1988. She was a recipient of the eastern CT's Nightingale Award for Excellence in Nursing in 2010, a statewide nursing recognition program that honors nurses for their exceptional contributions to the profession. Hamilton currently resides in Oxford, MA.
Day Kimball Healthcare's 2020 employees of the month included: William Heckendorf, registered nurse and nursing supervisor; Caitlin Mather, medical social worker; Dennis Gaffney, public safety lead officer; Amanda Chambers, speech language pathologist; Christine Flynn, medical assistant; Amy Tucciarone, administrative assistant; Sylwester Czado, physical therapy; Katherine Ratelle, internal medicine referral coordinator; Michael Hanrahan, public safety officer; April Chitwood, physical therapist and clinical supervisor; Jennifer Bray, certified nursing assistant.
Day Kimball Healthcare's employee of the month program is sponsored by Foxwoods Resort Casino in Mashantucket, Connecticut. "The Mashantucket (Western) Pequot Tribal Nation and Foxwoods Resort Casino has been focused on taking care of the people that serve within our community, and we appreciate everything Day Kimball Healthcare does," said Foxwood's Director of Sponsorships and Partnerships Roy Colebut-Ingram. "Supporting meaningful employee recognition programs like that at DKH is just one way that we feel we can express our appreciation."