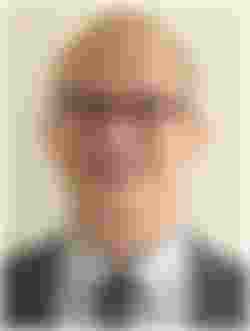 If you're at risk for lung cancer, a low-dose computed tomography (LDCT) lung cancer screening could save your life. It's the only recommended screening for lung cancer and has been proven to significantly reduce deaths from the disease. The screening is also now covered by most insurance for people who meet high-risk criteria.
Lung cancer is the third most common cancer and the leading cause of cancer-related death in the United States. More than 207,000 people will be diagnosed with lung cancer this year and 155,000 will die; that's more than breast, colon and prostate cancers combined. Although lung cancer has a variety of causes, including exposure to radon or asbestos, about 80% of lung cancer cases are caused by smoking.
The prognosis for people with lung cancer is so poor in part because there are often no symptoms until the disease is already in an advanced stage. Low-Dose CT lung cancer screening is helping to save lives by identifying lung cancer in its early stages, when it's most treatable.
Patients must meet the following criteria to receive an annual low-dose CT lung cancer screening:
•Current smoker or former smoker who has quit within the last 15 years
•Age 55 – 77
•Healthy enough to undergo treatment
•No existing history of lung cancer
•A smoking history of at least 30 pack-years (1 pack a day for 30 years or 2 packs a day for 15 years, etc.)
Talk with your doctor about your smoking history. If you meet the criteria for screening, he or she will provide you with a referral for a low-dose CT scan. This referral is required to receive the test. If your results are normal, annual follow-up screening is generally recommended. If a possible abnormality is detected your provider will talk with you about recommended next steps.
Of course, screening is not a substitute for quitting smoking. If you're a current smoker, you should enroll in a smoking cessation program. Now is a great time to do it, since you can join thousands of others in quitting on November 19, which is "National Quit Day" and the annual observance of the American Cancer Society's Great American Smokeout.
There truly is power in numbers. The American Lung Association's Freedom from Smoking program can make it six times more likely you'll succeed than if you try to quit alone. This program is offered periodically at various community-based locations by Day Kimball Healthcare. Visit
daykimball.org/quit
for a listing of upcoming classes and other resources to help you quit smoking.
Dr. Steven Temkin specializes in Diagnostic Radiology and practices as part of Jefferson Radiology at Day Kimball Hospital in Putnam. Day Kimball Hospital recently became an accredited Designated Lung Cancer Screening Center by the American College of Radiology, making the screening available locally in Windham County for the first time.