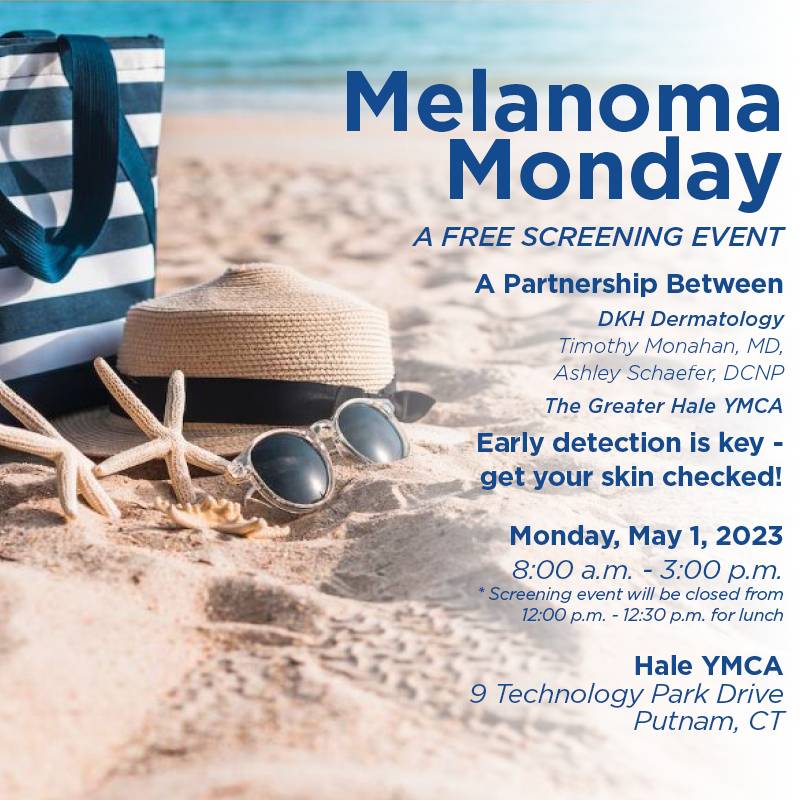 Melanoma Monday
Early detection is key - get your skin checked at our Melanoma Monday free screening event! This event is a partnership between:
DKH Dermatology
Timothy Monahan, MD, DKH Dermatology
Ashley Schaefer, DCNP, DKH Dermatology
The Greater Hale YMCA
Details
Monday, May 1, 2023 | 8:00 a.m. - 3:00 p.m.
Screening event will be closed from 12:00-12:30 for lunch
No insurance required
This event is first come, first serve
There is no registration ahead of time, however there may be a short wait
Location
Hale YMCA
9 Technology Park Drive | Putnam, CT 06260
Did You Know?
Skin cancer is the most common cancer in the U.S.
The 5-year survival rate of melanoma (when detected early and still early stage) is 90%.
However, once melanoma spreads throughout the body, the 5-year survival rate decreases to only 30%.