Congratulations and Thank You: Day Kimball Healthcare's 2019 Nightingale Nurses
Every patient we care for deserves the very best we have to give - every day. The nurses featured here are selected as Nightingale Honorees because they are recognized by their colleagues as nurses who exemplify the qualities we strive for in our organization. On behalf of the patients they care for, and the healthcare professionals they work with, we congratulate and thank these ten nurses for the outstanding care and compassion they provide to our patients and the communities we serve.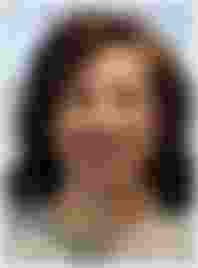 Myra Fontaine, RN, Ambulatory Care Unit
Myra was an emergency room nurse for over 30 years before transferring to DKH's Endoscopy Unit. In addition to Myra's outstanding clinical and critical thinking skills, she is a true patient advocate.
She consistently brings forward safety concerns that potentially impact the team. Myra utilizes high-reliability tools, ensuring that we are providing the safest care for our patients, and team members alike.
Myra embodies what it means to be a true Nightingale; encouraging growth and sharing best nursing practices.
Myra and her husband have two therapy dogs – Golden Retrievers, Cooper and Jackson. They are employed by Pet Partners and visit numerous hospitals and universities in Rhode Island to offer emotional support to patients and students.
Thank you for the outstanding care and compassion you provide to our patients and the communities we serve, Myra!
---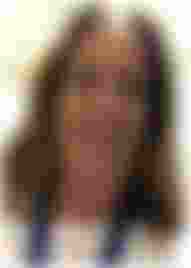 Pat McLaughlin, RN, Emergency Department
Pat has been an outstanding nurse in the Emergency Department at Day Kimball Hospital for the last 28 years. As an active clinical coordinator, she sets the tone for consistently providing evidence-based best practice, and her dedication to high-quality patient care is second to none.
Having practiced at other facilities beyond DKH, Pat is considered a clinical expert in her field and is well known in the nursing community. She is a true leader in the Emergency Department as a mentor, educator, and supervisor. She exhibits many strengths with an untiring dedication to customer service and patient advocacy, but most notable is her passion for the art of emergency nursing.
Outside of the hospital, Pat is engaged in educational activities in the community. She is a superb role model, encouraging and mentoring young nurses, adding to their skill set for their clinical ladder advancement.
Thank you for the outstanding care and compassion you provide to our patients and the communities we serve, Pat!
---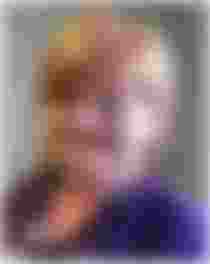 Cindy Janz, RN, Day Kimball HomeCare

Cindy is a strong homecare nurse, who is highly dedicated to her patients, families, colleagues and Day Kimball Healthcare at Home. As a preceptor and mentor, Cindy ensures that staff are knowledgeable in meeting the clinical and regulatory requirements of the home health clinician's role.
Although her primary position is with our home health program, Cindy has truly embraced the hospice philosophy, learning how to complete hospice admissions and providing compassionate care to our patients whenever needed. Cindy is a true leader in every sense of the word.
Anyone who has met Cindy has felt her passion for the work that she does. She is the nurse that our young colleagues aspire to be. Her skill, confidence, compassion, and ability to accept anyone as they are is admirable. With Cindy, the patient is always first, no matter the situation.
Outside of DKH, Cindy is very involved in the care and fostering of abandoned animals and actively finds forever homes for them. This has helped some of her patients who have found that they could no longer care for their pets. Cindy assisted them in placing their pets in new homes, putting the patients' minds at ease.
Thank you for the outstanding care and compassion you provide to our patients and the communities we serve, Cindy!
---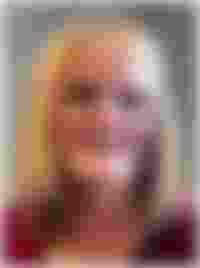 Suzanne Combs, RN, Day Kimball HomeCare
Suzanne is the epitome of a dedicated, artful, home health nurse. Throughout her 22 years with Day Kimball HomeCare, Suzanne has been a loyal, kind-hearted, caring advocate for patients as a primary care nurse in the field and most recently as the intake coordinator for DKH's Home Health and Hospice programs.
In the Intake Coordinator role, Suzanne has proven her combination of experience, knowledge, caring, and professionalism translate to smooth patient care transitions to home health or hospice care. Suzanne works in close collaboration with the agency's clinical managers to get our patients admitted to home health services in a timely manner – so timely, that Day Kimball HomeCare is proud to be the timeliest of all home health agencies in our area. Her coordination and advocacy are crucial components of minimizing the patient's risk of re-hospitalization during transitions of care by ensuring they are admitted timely and with appropriate physician's orders.
Suzanne has cared for hundreds of patients directly, but her real achievement is how she has literally connected thousands of patients and families to valuable home health and hospice services.
She is an advocate for community members who lack funding for home health services. She helps identify alternate sources of funding for these clients for a least a few home health visits, enough to ensure the patient is safe and perhaps connected with a social worker who can network them into community resources.
Suzanne also loves being part of special events such as representing Day Kimball Healthcare At Home in the annual Holiday Dazzle Light Parade. Each year, Suzanne recruits her mother, children, and grandchildren to march in the parade alongside our Healthcare At Home team.
Thank you for the outstanding care and compassion you provide to our patients and the communities we serve, Suzanne!
---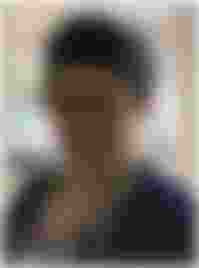 Gyuljan Tahirova, RN, Intensive Care Unit
Gyuljan, who has been a nurse for eight years, began working at DKH in 2016 and has made a significant impact by putting patient and staff safety above all else. She has repeatedly and consistently reorganized her home life and vacation times to cover open holes on multiple nursing units. Gyuljan was recently recognized for her efforts as Day Kimball Healthcare's Employee of the Month for March.
Her interactions with patients are genuine and heartfelt. Gyuljan's contribution to her practice goes beyond excellence in patient care and into excellence in support for her nursing colleagues, quietly and competently assisting anyone who asks and always offering to perform a task to reduce the stress of her fellow nurses. These actions are important for maintaining unit morale and nursing comradery, which are often lost in the current age of nursing. In the words of her colleagues, she epitomizes what it means to be a team player and advocate.
Gyuljan embraces the spirit of a Nightingale, having touched the lives of so many through her nursing practice and attention to caring for the caregiver.
Thank you for the outstanding care and compassion you provide to our patients and the communities we serve, Gyuljan!
---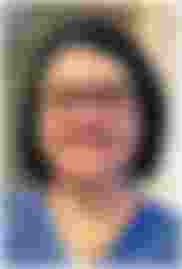 Kathryn "Kathy" Doyle, RN, Maternal Child Health
Kathy's entire career has been dedicated to ensuring that expecting moms receive the highest quality of care, and achieve the best possible outcomes. She is the quintessential patient advocate, treating each patient as though they were her own family. Kathy has made a significant impact on the lives of countless patients in Northeast CT, not to mention the lives and careers of the many nurses she has mentored over the years.
She has made it her mission to impress on the nursing staff of the Maternal Child Health department the importance of education and evidence-based care, and has voluntarily become a certified fetal monitoring instructor to provide current, evidence-based fetal monitoring education to our own staff.
Kathy is also a certified diabetes educator and works closely with patients in our Maternal Fetal Medicine office to ensure their best possible health during pregnancy.
The level of passion Kathy has for her job shines through in all she does.
Thank you for the outstanding care and compassion you provide to our patients and the communities we serve, Kathy!
---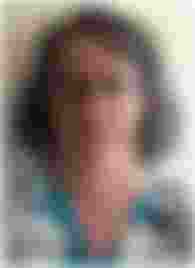 Susan "Sue" Strand, RN, Med-Surg
Sue has been a respected nurse on night shift since 1976 in the Med-Surg and Pediatrics unit at Day Kimball Hospital. She is one of DKH's longest-serving employees, having contributed more than 40 years to our organization. The many years of dedicated service to one hospital, one unit, and one shift in a very difficult healthcare environment speaks volumes. Her consistent dedication to Day Kimball Hospital and our patients have proven outstanding throughout her career.
Sue has provided excellent, professional patient care, leadership, and mentoring through the many changes in the healthcare landscape that have occurred through her many years of nursing practice. Her highly professional level of nursing practice and thorough assessment of her patients and plan of care are true characteristics of Nightingale Nurse.
As a charge and clinical coordinator, she provides critical thinking and a high level of management in preparing the next nursing shift to get started with the best possible plan. She has done this with consistent leadership, efficiency, and flexibility, giving her staff and the unit great stability.
She provides her staff with clinical, professional and personal support above and beyond making sure her staff is appreciated, motivated and assisted. Her model of professional clinical care, positive attitude, team approach, efficiency and calm demeanor has provided many years of guidance for the many nurses who have worked with her.
Outside of DKH, Sue maintains a devoted commitment to her community, providing volunteer services through her local church.
Thank you for the outstanding care and compassion you provide to our patients and the communities we serve, Sue!
---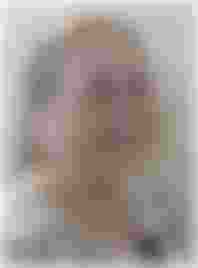 Janet Gardner, RN, Med-Surg
Janet has been a nurse with 46 years of dedicated service to Day Kimball Hospital. She possesses a wealth of experience and knowledge with regards to the many challenges of an ever-changing healthcare system and inpatient unit. Janet has possessed great leadership in her role as Clinical Coordinator of which she retired from in November of 2017 to become a per diem nurse in the Med-Surg department.
She has provided a high level of professional, compassionate, respectful, nurturing, and knowledgeable nursing care for 46 years; always providing, modeling, and fostering the best nursing practice and standard of care. She presents as an advocate for her patients, co-workers, and DKH with support and commitment to the well-being of all.
Janet's commitment to DKH, the staff, and her community in providing professional care as a nurse for 46 years is tremendous. She provides great support to her family and grandchildren, providing many "Meme" days. She also volunteers with the local Community Kitchen at the United Methodist Church in Putnam on a weekly basis without fail.
A patient once wrote about Janet "Whatever the path that led you to choose to become a nurse, that decision has served you well and it's the best thing that could ever happen to mankind. You've learned the Nursing Science, indeed. But, I will tell you, the root of nursing is actually intrinsic in you. I look in your eyes, and read passion for your profession, compassion for your patients, and deep love, respect and admiration for all that breathes. You're not an ordinary human being."
Thank you for the outstanding care and compassion you provide to our patients and the communities we serve, Janet!
---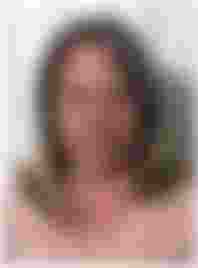 Denise Spirito, RN, Oncology
Denise has made a significant impact on patient care and the nursing profession through her passion for patient quality of life. The care she provides transcends an assessment, medication, safety, advocacy and follow-up.
Denise sought out and became a nurse partner to the Dream Foundation as a volunteer Dream Host. The Dream Foundation is the only national dream-giving organization for adults and their families suffering life-threatening illness by providing end-of-life dreams that offer inspiration, comfort, and closure.
In addition to the Dream Foundation, Denise also became a nurse partner to First Decents. This affiliated organization is for young adult cancer patients (age 18-39 years old) who are dealing with unique psychosocial challenges. First Decents offers young adult cancer fighters and survivors a free outdoor adventure experience designed to empower them to climb, paddle and surf beyond their diagnosis, defy their cancer, reclaim their lives and connect with others doing the same.
Denise embraces and demonstrates the true spirit of a Nightingale. She has touched the lives of so many through her nursing practice and attention to life quality, which we all know promotes positive outcomes – even a positive and peaceful death. Denise has been a role model to all who have worked with her and all who she has cared for.
Thank you for the outstanding care and compassion you provide to our patients and the communities we serve, Denise!
---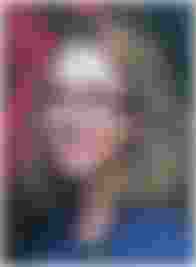 Michelle Dickinson, RN, Operating Room
Michelle is committed to delivering care that is evidence-based to ensure quality and safe care for her patients. She is a role model for her team as demonstrated by her empathetic approach when interacting with her patients and team.
Michelle was recognized recently, overwhelming, by her team with a "penguin pin" for her outstanding teamwork. As noted by comments from several of her co-workers, "Michelle jumps right in to help without hesitation", "she consistently demonstrates a positive attitude when leading the team", "she takes the time to share her knowledge and mentors you", "she never leaves her team, and her focus is what is right for the patient".
Michelle truly embodies all the qualities of a professional nurse. She possesses outstanding clinical and critical thinking skills, communicating safety and quality concerns effectively; always advocating for the patient. She takes accountability for her own professional development by maintaining certification in her perioperative practice and staying abreast of addressing issues impacting her community; assisting with the enhanced recovery after surgery protocol implementation and tracking to decrease surgical site infections and opioid usage.
Michelle's contribution to her team and organization is improving the quality and safety of care provided to patients. She takes accountability for her professional development through her certification as a perioperative nurse, being active on the Perioperative Unit Based Council, Practice Committee, Total Joint and Spine service line committees. She most recently contributed to the successful Joint Commission recertification for the Total Joint Program. She encourages her fellow team members to also take accountability for their professional development, encouraging professional membership and researching evidence to improve practice.
Thank you for the outstanding care and compassion you provide to our patients and the communities we serve, Michelle!