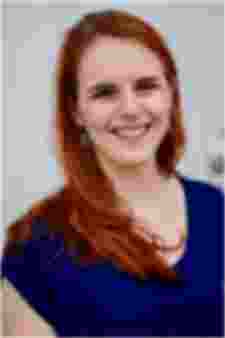 By Caitlyn Sward, RDN, Hematology/Oncology, Day Kimball Healthcare
Today, more women than ever before are surviving breast cancer. However, breast cancer survivors are at an increased risk of recurrent cancer throughout their lifetime. Therefore, staying as healthy as possible is essential after breast cancer treatment.
Here are some important lifestyle changes that breast cancer survivors can make to help recover from treatment, improve quality of life, and reduce the risk of future cancer occurrences as well as other chronic illnesses.
Avoid alcohol. Alcohol is a strong risk factor for many cancers, including breast cancer. In general, alcohol should be avoided. Even small amounts can increase your risk for head and neck, esophageal, liver, breast and colorectal cancer. If you do indulge, limit your consumption to one drink per day.
Make your plate colorful. There are many delicious foods you can eat as a survivor. Load up on fruits and veggies. Produce contains antioxidants, vitamins and minerals that benefit your health, and contain lots of fiber. Fresh, frozen or canned produce all provide benefits, so you can incorporate these foods no matter what your budget is.
Focus on whole grains - that doesn't mean you have to eliminate your favorite Italian bread, but just try to make about half of your grain choices a whole grain. Other healthy foods to incorporate include lean proteins like chicken, fish, turkey and eggs, and beneficial forms of fat, like olive oil and avocado.
Stay active. Physical activity, with or without associated weight loss, is also important. Cancer is a multifaceted disease with many causes. A few possible triggers are insulin resistance and high levels of estrogen. Weight loss can help to lower insulin levels in the body, but so can regular exercise without noticeable changes on the scale.
Moderate activity of 150 minutes a week is typically recommended and can take many forms – from biking, to hiking, swimming, dancing, running, golfing or hula hooping! Anything that raises your heart rate will not only promote a healthy heart, but also help reduce your risk of cancer recurrence and other chronic diseases like diabetes and osteoporosis.
Remember, it's never too late to adopt a healthy lifestyle. And, as always, these are general recommendations and may not be appropriate for everyone. If you have questions, be sure to reach out to your physician.
Caitlyn Sward is an oncology registered dietitian nutritionist in the hematology/oncology department at Day Kimball Hospital in Putnam, CT. To learn more about hematology/oncology services at Day Kimball Healthcare, visit www.daykimball.org/cancercare.