Occupational Therapy: Enabling Individuals to Reach their Maximum Independence
04/09/2019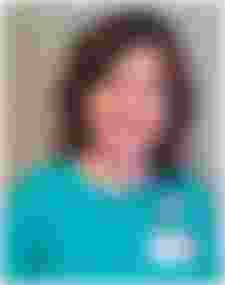 April is National Occupational Therapy Awareness Month, the perfect time to reflect on the many benefits of occupational therapy. Occupational therapy may benefit patients with neurological, orthopedic, psychiatric, arthritic, and cardiac conditions; post-surgical and post-trauma patients; pulmonary and oncology patients; and a wide variety of general medical patients.

Occupational therapy helps individuals with their daily "occupations." Occupations go beyond your job, and include everything we do from the moment we wake up until the moment we fall asleep. It's difficult to get ready for work if you can't get dressed.

A patient-centered approach is used to treat conditions that limit an individual's ability to perform these "occupations." The goal is to help patients function as independently as possible through interventions including physical treatment techniques and therapeutic changes or adaptations to skills and environment.

Occupational therapists guide patients through the development or relearning of skills needed to perform the activities of daily living and occupational tasks. That could include helping someone with a mental illness brainstorm techniques to help with their job performance. It could also include helping someone with a spinal cord injury get their brace on and off when getting dressed.

Occupational therapy may be used alone or in combination with speech, physical, and other therapies as part of a comprehensive rehabilitation plan. Collaboration with each patient's care team, including their primary care physician, surgeons, and other specialty care providers ensures the best possible care plan is coordinated for the patient.

Occupational therapy interventions may include:
If this sounds like something you could benefit from, speak with your primary care physician and ask for a referral. From pediatrics to geriatrics, occupational therapy can help patients recover and be as strong and active as possible. Services are available in inpatient, outpatient, or in-home settings, depending on each person's individualized treatment plan. Most insurances cover therapy services.

Occupational therapists are there through the process to connect with our patients and help them live life to the fullest.

Karen LeBeau is an occupational therapist based at Day Kimball Hospital. She has practiced occupational therapy for the last 14 years and has worked with a variety of patients with various medical conditions. For more about physical therapies and rehabilitation available through Day Kimball Healthcare, visit daykimball.org/physicalmedicine.
Related Resources
Physical Medicine and Rehabilitation
Your Health & Wellness: Articles from the Experts