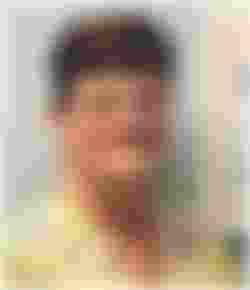 Pamela Kane, certified medical assistant for Day Kimball Medical Group's pediatric primary care practice, has been named employee of the month for March by Day Kimball Healthcare (DKH).
Kane joined Day Kimball Medical Group's pediatric primary care team nearly four years ago, in the Plainfield practice. Today, she continues her work in pediatrics at the Putnam practice, located at Day Kimball Hospital. Kane also continues to provide support in Plainfield as needed.
In her role as certified medical assistant, Kane registers patients and prepares them for the doctor, assists with direct patient care and handles tasks such as taking blood pressure, gathering weight and height measurements, and performing hemoglobin and lead tests, among others. She also performs other clerical and supportive services to facilitate patient care and ensure smooth patient flow in the center.
According to Sarah Niemiec, RN and charge nurse of the DKMG Pediatric Center, Pam is one of the most caring and kind individuals in the world.
"Her family life with her husband, children and grandchildren is very important to her. Her caring and love of children is reflected in her words and actions with every patient and family she touches," Niemiec said. She continued, "She is a very hard worker; pays close attention to what she is doing, and always has a good attitude. She always has a smile on her face and even when things get hectic, I have never once heard her complain. She also is very helpful to others around her, pitching in and assisting when things are busy without being asked. She is a pleasure to be around and the world is a better place with her in it!"
When asked how she feels about this award, Kane said she was shocked at first, then very grateful. She said, "I always try to work my hardest and to be a team player. I love working with children and getting them to smile — even when they don't feel well."
Kane was born in France, where her father was stationed with the United States Army. Her family moved back to the U.S. when she was a baby, eventually settling in Norwich, Connecticut when she was six years old. Kane currently lives in Moosup with her husband, Mark. They have three children together, two grown and one deceased, as well as three grandchildren with another due in September.
Kane holds an associate degree in liberal arts and science from Three Rivers Community College and an associate degree in medical assisting from Quinebaug Community College. She was a member of Phi Beta Kappa Honor society. She is a member of the American Association of Medical Assistants. In addition, Kane is very active in the community. She served for more than 11 years as a Girl Scout leader, and was a foster parent for more than ten years, before beginning her career with DKH. She is currently Superintendent of her church's Sunday School.